8 Ways To Transform Your Home Interior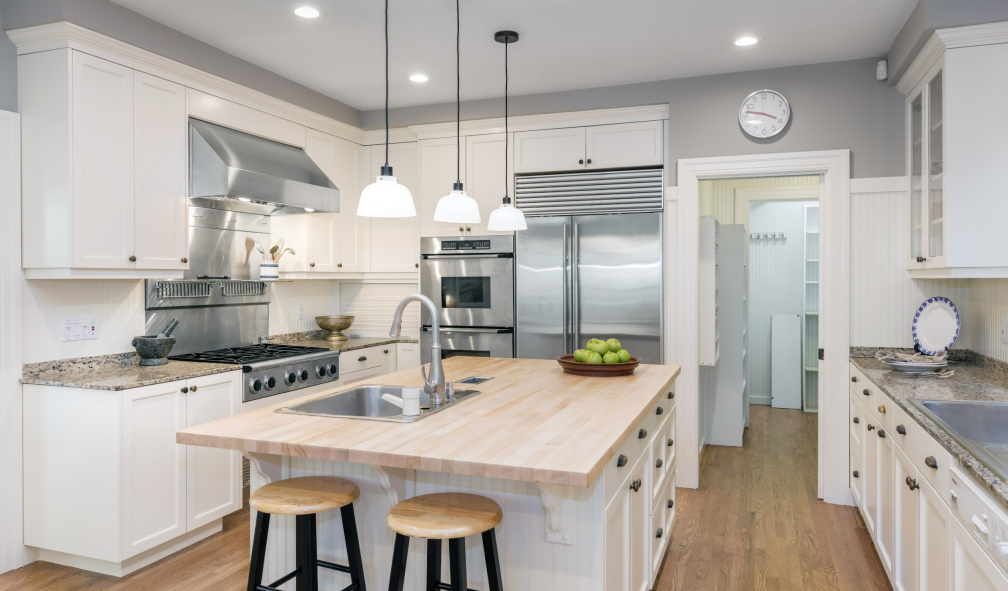 There is no better way to turn a house into a home than to remodel a house's interior. The process of interior home transformation is exploratory and creative in nature. This process involves restructuring and redesigning certain aspects of the interior, such as the décor and lighting, making them conform to the homeowner's needs and preferences.
To make this process more manageable, you should have an idea of what you want from the onset. If not, you should seek out the services of an interior remodelling expert. It may seem like an overwhelming endeavour to tackle at first, but it need not be. Here are some ideas to start with:
Painting the walls gives the house a fresh look. A well-painted room is bound to leave a positive impression on visitors because clean spaces are attractive. Wall paint counts for much of the visual and aesthetic appeal of a room. Appearance matters, after all. Moreover, the overall look and feel of a room are greatly influenced by the colour and texture of its walls. 
Wall paint is versatile, so you can play around with different mixtures. Ideally, the colour of your walls should complement the rest of the room perfectly. But normally, preferences will differ between individuals. Regardless, it is advisable to consult a reputable contractor such as the local Gosford Painter before embarking on the interior remodelling project. They offer a wide range of paint solutions that can be tailored to meet your needs. 
When it comes to lighting, it's essential to establish the amount of natural light that your home currently receives. You must also set what you want in terms of lighting. Remember that different rooms have different functions and will consequently have unique lighting requirements. 
However, there is no right or wrong as far as choosing the right lighting technique is concerned. It's largely a matter of preference. Some people prefer warmer tones while others prefer cooler ones. (Pro-tip: use mirrors and other reflective materials to brighten up your home).
3. Cabinet Repair And Replacement
Worn-out cabinets must either be replaced or refurbished. Repair or replace broken cupboards to improve the look and feel of your home. Hire an expert carpenter to fix the cabinets properly if you can't do it on your own. 
4. Tile Repair And Replacement 
Tiles influence the look and feel of your home. There are plenty of designs to choose from on the market. Take your time to look for the design that appeals to you the most. Ideally, tiles should complement the décor and walls. Tiling materials vary from ceramic, granite, onyx, and glass. Ensure to select the appropriate materials. 
Inspect the walls for holes, gaps, cracks, or bulges in the plaster. It's harder to identify minute faults, so you must be careful. Also, try to assess every room for potential defects thoroughly. You may opt to do it yourself. However, you should seek the services of a professional builder if you aren't sure you can do the job properly. 
6. Custom Bathroom Renovation
The bathroom is an essential part of any household. As a standard in most homes, it must be kept in good condition since it's used frequently. 
The state of a house's bathrooms has a significant bearing on its perceived value, especially if its current or intended use is to list it on the market for sale or rentals. You should consider revamping your bathroom if that's the case. Nonetheless, equipping your bathroom with modern, quality materials to improve its appeal is always a worthwhile investment.
Invest your money, time, and attention into making your bathroom look and feel comfortable. Visitors are more likely to leave the bathroom in the state they found it in. Make sure your bathroom stands out regardless.
7. Custom Pantry Modelling
Most food items are stored here. Reorganizing the pantry will make the space look neater and less cluttered. Make use of shelves and labelled containers to store your goods to keep track of them. This method helps you save time that would otherwise have been wasted as a result of poor organization.  
8. Custom Kitchen Renovation
The kitchen is a vital space. Modernize your kitchen by equipping it with modern tools and equipment. Since most aspects of the kitchen are renovation-ready, you can take the time to pick out the right materials for the kitchen that suit your specific needs. Carefully consider all aspects of your kitchen—from the appliances and lighting to the tiles. 
Keep in mind that replacing the kitchen countertops can enhance its appeal, especially if you opt for higher-quality materials.  
Conclusion
There are innumerable ways to transform your home's interior. It's up to you to select the theme, design, and patterns you want. Also, it helps to begin with the end in mind to avoid unnecessary expenditure and stay focused. Moreover, it is highly advisable to consult with an interior remodelling expert for guidance. Projects of this magnitude require careful planning, and the service of an expert will save you time and money.