New App will help you find someone to train with
Written by

Tess Sanders Lazarus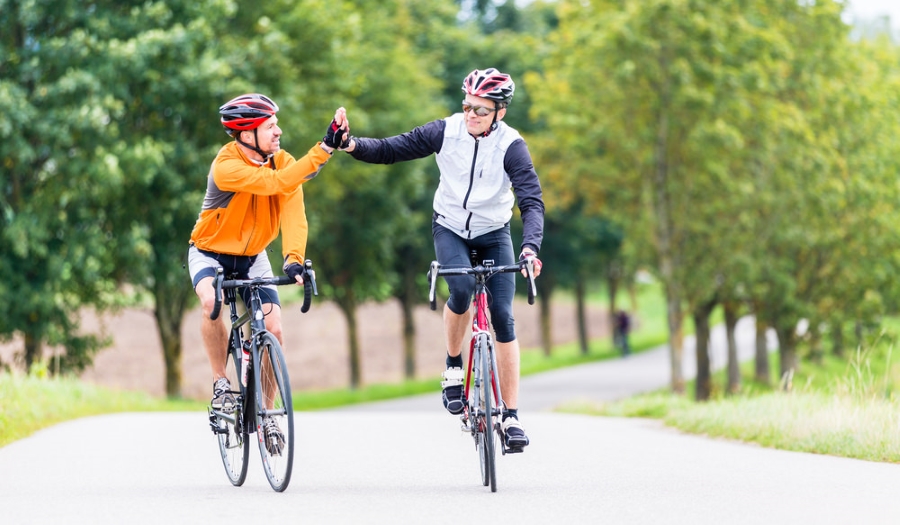 With obesity on the rise, techpreneurs are developing Apps to help people to beat the bulge.   Research shows that one of the key reasons why people don't get out and involved in activity is that they don't know anyone to do it with or they are not motivated or excited about doing it by themselves.    

According to Silvia Wulf, entrepreneur and App creator, her new App 'Physeek' will help people to find someone to exercise with.  With Physeek there is now no excuse not to be active.  Physeek is an activity buddy finder.  The innovative new App, helps connect people with other people with similar recreational and sporting interests.   It aims to bring people and communities together through exercise and common interests by matching users to compatible members (Physeekers) using their activities.   Users simply download the App, join the Physeek community, select their interests, ie, tennis, walking, golf, yoga, etc and their location and indicate whether they are available now or at a pre-determined time.   In essence, Physeek is like an exercise or activity buddy finder in your back pocket that connects you with someone to do any activity with regardless of where you are or what country you are in.
"I am really excited to launch Physeek.  It is a fantastic App that will help people all over the world to step away from their phones and engage with others on a personal level," Ms Wulf said today.
"I came up with the idea for the App when I couldn't find anyone to train with at the gym.  I thought there must be someone out there that I can train with – so I decided to develop an App to enable people to connect with each other to exercise or engage in recreational activities.
"The App is virtually an activity buddy finder in your back pocket.  It is really easy to use.  You just download it, sign up, set up your profile with your top three activities and start sending Physeek friend requests.  It's that simple and it is free!
"For the price of a cup of coffee per month, subscribe to the Premium version to access the Safety and 'Willing and Able' (WaA) features.  You can find someone for a specific activity at your specified location and time.  This is $3.99 per month and your first month is free with no lock-in contracts.
"When you want to find someone to undertake an activity with, you simply utilise the WaA feature and it will connect you with other Physeekers. 
"Physeek is ideal for your local community and for when you are traveling.   If you are in a new city and you want to go for a run or have a game of golf, you simply use the App to find someone who knows the area and is willing and able to join you.
"The good thing about Physeek is that is also includes an inbuilt safety feature.   The safety feature allows users to choose minders to follow them, or broadcast a safety message.
"The safety feature is a really important element of the App.   For example, if a user is connecting up with someone for a walk, they can let their friends know where they are going, what they are doing, who with and when.    Physeek encourages all its members to look out for each other, to mind each other.
"The activities you can include in your profile are endless.    More leisurely activities such as going to the movies, playing card games, car maintenance and many more are also included.
"Physeek is the ideal App for anyone looking to get out and engage in recreational activity, find someone to engage in an activity with, connect with new people and develop new friendships.
"It is available for download now from Google Play and will be available from the Apple Store very shortly.     It will change your life."