What are the Health Benefits of Coffee for Your Mind and Body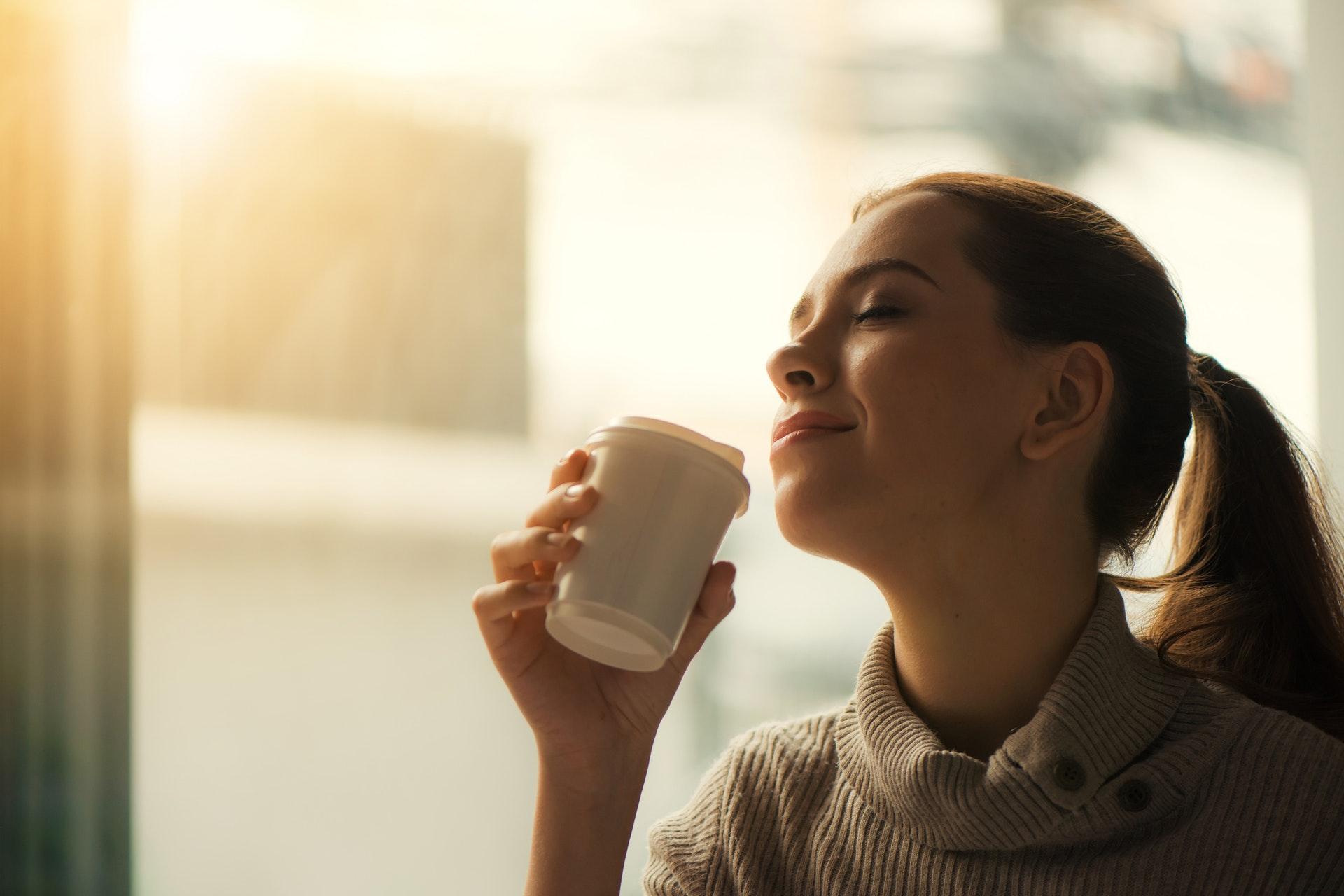 Do you enjoy having a good cup of coffee when you wake up to jumpstart your day? Then this means that you belong to that group of people that are enjoying many of its benefits. Yes, more than just giving you that morning kick, coffee has a lot of promising benefits also. The key here is simply in ensuring that you have pure coffee and that it's not overly filled with sugar and other unhealthy ingredients.
While the health benefits of drinking coffee are still largely disputed by many, researchers are proving that each cup is a health booster. Taking coffee regularly can have a positive effect on your brain, blood sugar, and internal organs, while it helps you to prevent major illnesses. So, if you haven't gotten started on a healthy coffee routine yet, now's the time for you to get started.
If you are a regular drinker or you are considering having more coffee on a daily basis, here are some of the main reasons why this can be beneficial to you.


Coffee Has Helpful Antioxidants
Surprisingly, coffee has more antioxidants than tea and cocoa. In fact, it's even been found to contain so much more antioxidants than the usual antioxidant-rich sources, such as grapes, berries, and oranges. But, this is given that the coffee you're drinking is pure and not sugar-laden or chemically-processed. The antioxidants found in coffee help to prevent inflammations.
Inflammation is a physical condition with symptoms of swelling, redness, heat, and pain. It is commonly associated with chronic conditions such as arthritis and some forms of cancer. In addition, the antioxidants neutralize harmful free radicals in the body. This, in turn, reduces the occurrence of oxidative stress and protects your cells from external damage.
For this purpose, however, it's best to stick with caffeinated coffee than a decaffeinated one. Through the decaffeination process, some of the coffee's antioxidant capacity may be removed.


Caffeine Improves Your Short-term Memory
Another one of the benefits of coffee has to do with how caffeine can also help improve a person's short-term memory. Neurologists believe that caffeine affects the parts of the brain that controls memory and concentration. In a controlled study, researchers gave participants 150 milligrams of caffeine, which is what you get from a typical cup of coffee. They noticed that there was an increase in brain activity while the brain activity of the control group did not show any changes.
However, it's important to note that the level of improvement in short-term memory and concentration varies from person to person.


Coffee Slows Down Cognitive Decline
Frequent intake of coffee can fight against the cognitive decline that leads to Alzheimer's disease. 
An in-depth coffee study showed that taking up to five cups of coffee daily can reduce the risk of having dementia in later years by 65 percent. Interestingly, the researchers did not find the same effect after experimenting with other caffeinated drinks like cocoa and tea.
One of the reasons proposed by researchers for this health benefit is that the caffeine found in coffee prevents the build-up of beta-amyloid plaque. The presence of this plaque may trigger the appearance of Alzheimer's symptoms.
In this regard, here's a bonus for you! Try out the best coffee in Brunswick, if you find yourself around this area. You may even be able to purchase pure coffee beans to take home, so you can now incorporate coffee into your daily routine.


Taking Some Cups of Coffee Daily Curbs Cancer
Some cancer specialists believe that taking coffee daily reduces the risk of prostate cancer in men. Similarly, some scientists also think that taking four cups of coffee daily reduces the risk of developing endometrial cancer which affects women. In the same vein, scientists have discovered a correlation between taking coffee frequently and having lower rates of colon, breast, liver, and rectal cancers. The antioxidants in coffee neutralize cancer-causing compounds in the body so tumors do not develop in the body.


Coffee Helps to Prevent Diabetes
Researchers have established a connection between taking coffee regularly and reducing the risk of dietary diabetes. Studies of heavy drinkers of coffee showed that they had a 50 percent lower risk of developing diabetes relative to light or non-coffee drinkers. This is because coffee makes it easier for the body to use insulin and it protects the cells that produce insulin. So coffee helps the body to balance blood sugar levels naturally. Coffee also helps to prevent inflammation and tissue damage which is a major risk factor for Type II diabetes.


Coffee Can Boost Performance In Training
Coffee is a natural dehydrating agent. So many fitness professionals and trainers will hardly ever suggest that you take coffee before going for training. But some studies have revealed that taking a moderate amount of coffee before a workout can help to reduce physical fatigue. 
So rather than dehydrate you to the point of hindering your workout in the gym, coffee can serve as a performance enhancer. It strengthens muscles and helps them to contract. Coffee also reduces pain perception and allows you to endure your strength training for longer. By this, you may also want to start adding coffee now to your pre-workout routine. Not only does it benefit you as you workout, but it also gives you that added boost of energy to last the entire day.


Coffee Lowers The Risk Of Having Gout
Gout refers to that type of arthritis, which causes extreme pain, stiffness, and swelling in a joint. Generally, this occurs in the big toe of the body. While the outburst of gout can be quick, the downside is that if not treated, it can keep coming back over time. Then, it results in damaged tissues in the area where inflammation exists. 
A long study on coffee conducted over two decades showed that long-term coffee drinking helped to reduce gout. This is true for both males and females. Women who consumed over four cups every day had their probability of developing gout reduced by over 50 percent. Even those who took three cups of decaffeinated coffee also showed a decline in the risk of having gout. This is due to the high proportion of antioxidants in coffee. The antioxidants in coffee help to lower insulin levels, which in turn lowers the amount of uric acid in the blood.


Final Word
Of course, this list is not an exhaustive one. There are still so many more health benefits that you can gain from drinking coffee. Especially when your coffee is made of beans that also have its specific positive health benefits, a cup a day is enough to make you that healthy. You don't have to be such a coffee hater by now. For as long as you also keep it in moderation, it may be that added natural health boost that your body has been waiting for.