The Rustic Revival - Adding a Dash of Artisanal Charm to Your Store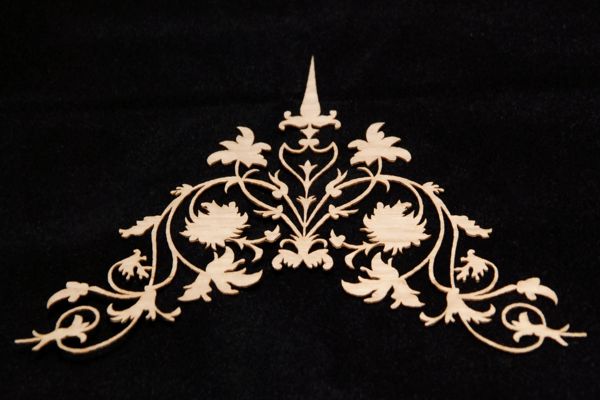 James looked around at the small homewares store that he and his business partner, Felicity, ran in the bustling street of Brunswick Rd in Melbourne. It was filled with eclectic little delights of knick-knacks, pottery and handmade wood carvings, which James had made himself in his shed at home.


He looked over at Felicity, who was in the far corner of the store, pricing out handmade jewellery.
'Do you think this is still too rustic?' James said. 'I mean, it was great and quaint when we first started up, but are you sure we aren't leaning on the side of kitsch?'
Felicity looked up, still holding the pen. 'James, we're in Melbourne, call it artistic charm. It's a hipster's paradise.'

In many ways, both James and Felicity are right. Melbourne is now often referred to as the hipster capital, what with its painted laneways and boutique stores.
Yet how do you stand out and be rustic in a new age appeal, without looking kitsch and out of place? Well here are some tips to help you bring some charm to your store.

Design your sign:


Signage is a great way to add that little artistic flair to your store.
Laser cut wood
engravings and designs are a great way to make your store feel that little bit special and unique.
While handmade may seem more personal, laser cut designs can offer fine lines and finesse.
Wood designs can also showcase an artistic quality while being more earthy, which, in an urban concrete area, can make your store more inviting to customers, who may want to add a tiny bit of the outdoors to their home or office.
Offer a specialised product:


Everyone knows of the six different clothing stores along the shopping strip or in the shopping centre. However, specialised items can be a drawcard to your store, such as the handmade jewellery Felicity was examining in my scenario.
Whether it is woodwork or sculpture art, artistic designs made with quality can really attract a buyer.
By being specific in what you offer, you're more likely to attract people into your store, rather than that of your competitor's.

Focus on your entrance:


When looking at how to draw in your customer, your entrance should be something you should make a primary focus.
This is a time to look at your store from the perspective of your customer, in what will draw them in to buy. According to the Spruce,  "...a strong and clear presence, which includes a clean and crisp store name, well-lit, and fresh window displays..."
This should help you to draw your customer to your store and the offerings beyond the opening.
Include greenery:


Artists work with many elements, including trying to give off a feeling of texture. A great way to include a rustic sense of natural life in your store is to include indoor plants.
As stated by Small Business Trends, "Adding greenery around the store adds texture, bringing the outdoors in, which creates a more soothing environment that encourages people to linger."
This will also help to add vitality to your store's appearance.


Display your best wares:


It should be a no brainer, however, if you truly want to be charming while being artisanal, put your best quality products in the front window display.
According to Small Biz Club, one of the keys to standing out is "Choose your best products."Best" may mean the products most likely to get attention from a passerby, your newest products or your most profitable items."
Conclusion:


Now, I hope that the one artisanal factor that is added to your store is passion, may you have good fortune.