Natural Methods to Stimulate Beard Growth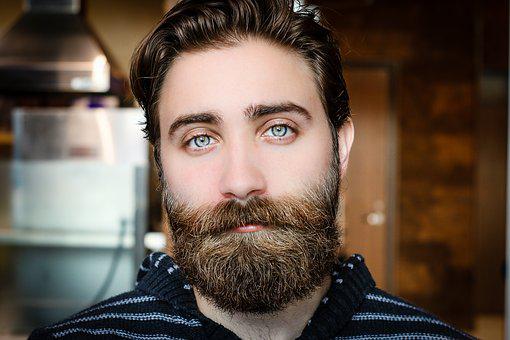 As you walk down the streets of any city, you will always find men suffering from 'beard envy.' Beards are worshipped by every man as they not only enhance the appearance but also bring out the masculinity in every male. For this reason, any man will turn to scummy growth pills, beard oils or sprays. Unfortunately, this will not only extort your pockets but also bring zero results.With this information, you might keep wondering if there is a possibility of getting beard oils that stimulate growth. In actual sense, there are some natural methods to stimulate beard growth. However, you should always remain patient since results will start showing in 6-12 months. Here are a few tips on how to get that beard!


Exfoliate skin once in a while
Exfoliating helps in removal of dead cells from the surface. Dead cells are a hindrance to the growth of new hairs. The moment you get rid of them, your beard growth will improve naturally.


Use warm water with a cleanser twice per day.

A clean skin stimulates the growth of beards.


Use of eucalyptus
Eucalyptus is critical in the growth of facial hairs. For this reason, you can use beard oil with eucalyptus as the main ingredient. The method of application involves massaging oil on the beard once per day.


Give time to your beards
At times, you should always let nature take its course. When you leave your hair to grow, you might get surprised at how fast your shafts grow while not being watched. This means you should not trim or shave your beards too early. The problem with trimming is cutting off excess hairs. Once you make this mistake, you might end up shaving everything for you to balance. You should never be in a hurry to style since you will have plenty of time to style them once they sprout.
The trick to growing your hair is combing it in the direction you want your beard to face.


Sleep and more exercises
Growing your beards should always start from groundwork. If you have to improve on any part of your body, always watch your lifestyle. Many of us dismiss the fact that enough sleep is essential for human's growth. You should always have a night sleep of 6-8 hours of sleep daily. More hours of sleep helps in the release of testosterone twice better than one who has 4 hours of sleep. In addition to this, you should work on the reduction of stress as it stimulates the production of a stress hormone called cortisol. This hormone is responsible for the decrease of testosterone leading to weakening of hair shafts.
The other issue is on the abuse of alcohol. Although a bottle or two does not harm your body, you should avoid binge drinking. From past research, people should avoid excessive drinking since they lower the testosterone and DHT hormones which will eventually slow the growth of your beards. Once you venture into exercises, you will give your blood the chance to circulate the vital hormones and nutrients in the body.


Eat the right foods
If you have to grow your goatee or sideburns, a balanced diet should be a significant part of your life. Always ensure that your meal contains minerals and vitamins that speed up the growth of your shafts. Hair is made up of proteins hence the more reason to eat more foods containing these bodybuilding foods. Nevertheless, you should consider taking a more significant percentage of fats and curbs as they speed up the production of testosterone and ADH hormone. The critical rule is to choose animal protein over plant protein as they contain collagen protein that speeds up the growth of hair shafts.


Use Amla oil
Instead of using the regular beard oils and sprays, consider opting organic Amla oil. You can also get theuuuuuuuuuuuuuuuuuuu best beard balm recipe that serves the same purpose. The first step is to massaging your beard for 20-25 minutes. After that, consider rinsing with cold water. You will get results after a few months of continued use.


Conclusion
Beards are the most significant part of a man's life. Men with fewer beards tend to look less of a man. Nevertheless, you can bring an end to your struggles by following these tricks.