Beginners Guide to Motorcycle Accessories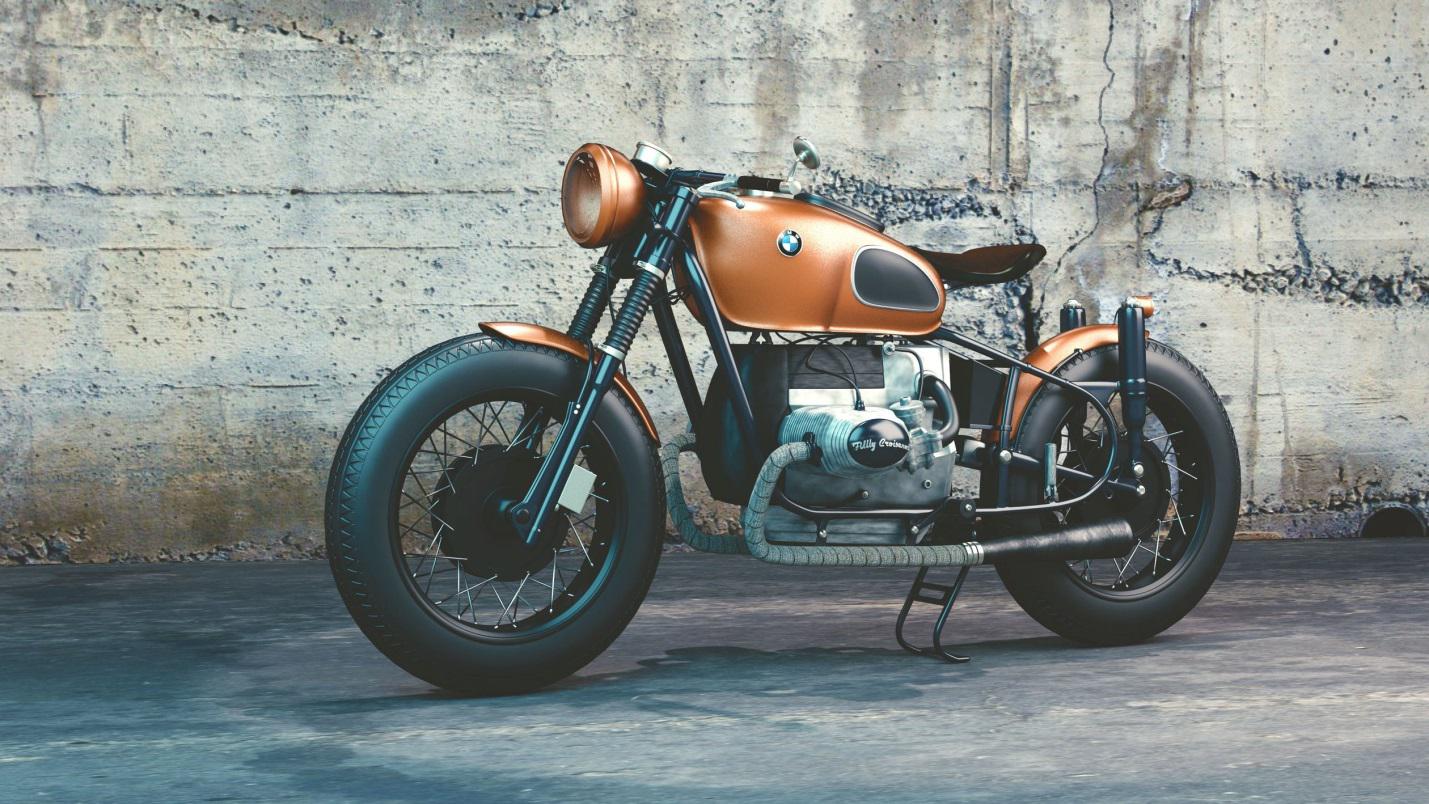 Most motorcyclists are adventure enthusiasts and love to do extraordinary things with their motorcycles. They are looking for newer ways to upgrade the looks and features of their machine and create something that stands out in the crowd. For motorcycle lovers, adding accessories can be a great way to personalize the bikes that can give them a feeling of attachment as well as encouragement.
Personalizing your motorbike to match your riding needs and priorities is always a great idea. Many riders look to perform upgrades that can enhance the power of their motorcycle, while others might just want to improve their overall look with some personal touch. But, whatever the preferences maybe, riders can never bring the x-factor to their motorcycles without choosing the right motorcycle accessories. Accessories play an important part when it comes to making an actual impact on improving the aspects of a bike and at the same time, making every journey more enjoyable than before.
Therefore, in order to figure out the correct accessories for your motorcycle, you must fully understand the requirements of your bike as well as your preference. Over recent years, the diverse nature and number of electronic accessories have witnessed a great boom. With gadgets like advanced GPS applications, stereos, communicators and smart LEDs, it is mind-boggling at times to choose the perfect match for your machine.
Moreover, one may find accessories that are not completely reliant on the latest digital era but can add zest to your biking experience. These accessories can vary from being an advanced gauge meter to a simple yet intriguing cup holder. By incorporating the right mix of accessories, you can enhance your motorcycle both performance and looks-wise.
In this article, we have compiled an intricate list of popular accessories for your motorcycle, which can make your journey delightful and productive than ever before.
Audio
We have met countless professional riders who will say that the only sound they love during their riding experience is the exhaust sound of their motorcycle and the whistling of the wind. But this doesn't imply that the passion for listening to high-quality music during a thrilling motorcycle journey is obsolete. As nothing stands in comparison to top-notch stereo and speakers system, pushing breathtaking beats through the whistling wind, during a motorcycle adventure.
A motorcycle equipped with a high-quality sound system allows a rider to listen to his favorite track without having to worry about the surroundings. Motorcyclists can play their most favorite high definition music in all formats by easily connecting their device via auxiliary cable, USB or Bluetooth.
Generally, we have found it as a prevailing belief among motorcyclists that it is hard for speakers to contend with the high pitch sounds of wind and other road noises. Prime quality motorcycle speakers are designed in a way that their audio can cut through other noises, delivering you an immaculate sound experience.
Another major concern for motorcycle riders is how are they going to mount the speakers on their bikes without them giving an ugly look!? Rather, the audio systems specifically designed for motorcycles can be adjusted right into the fairing – preserving a compact and flawless look of your bike. But, if your bike is not installed with a fairer then all you need is a handlebar option for mounting. And, with any suitable power supply, you are all set to embark on a fascinating journey.
Accessory Lighting
In most cases, choosing the correct amount and variant of motorcycle accessory lighting is challenging. Either they can enhance the look of your motorcycle or can be comically cosmetic. Often, with the addition of light bars or driving lights, the headlight light horizon is increased for a fairer and farther vision. These lights can be attached to your highway bars or with clamps on the handlebar. Also, you can choose to install a pair of a spotlight on both sides of the headlight or one symmetrically underneath.
Cosmetic lighting adds a unique and broader look to your motorcycle. They can be installed anywhere to accent specific areas of the motorcycle such as rims, engine, seats or any other part that you wish to customize. Mostly these days, riders are often inclined towards strip form of LED lighting but you can also install them individually, based on what suits your bike the most.
Also, you can find lights that alter their color, blink or could be controlled via remote. This feature can add great significance to the looks of your bike, giving it a distinctive flair.
GPS Navigation Systems
Motorcycle enthusiasts are often adventure lovers and wouldn't mind getting lost on a trip until they are in frenzy, not knowing how to return to their destination. This is why a digital navigation system with pinpoint accuracy is a must for every biker. This can not only save them their precious time but can also save their fuel at the time of emergency. The modern navigation system is designed specifically to meet with the motorcycle requirements and to endure the rugged weather conditions.
Even-though navigation tools of the past were difficult to operate but with the advent of modern electronics, they are similar to accompanying an AI guide for a conventional map. These systems are also equipped with additional features such as weather alerts, road condition mapping and the ability to find nearest utilities such as gas stations, restaurants, and hospitals, etc.
The latest navigation machines are not merely route locators but are integrated with smart features that can inform you about the air pressure in your tires, gas mileage and other useful information. Furthermore, these GPS systems can also be operated via voice commands so that you are not distracted on a motorway.
Security Systems
For many motorcycle lovers, their bike is a huge investment for them and the personification of their identity. This is why it is very crucial to install a reliable security system to protect your machine and be at absolute peace of mind while you roam around. Vandals and potentials thieves are deterred by a resounding alarm that can signal immediate caution to any passerby. Hence, it should always be your foremost priority to take precautionary measures by installing an effective security system to your most beloved investment.
Today, you can find different layers of sophistication in a security system designed particularly for a bike. Basic levels offer violent handling alarms and ignition disablers. While advanced levels of security can enable you to use RFID detectors, thumbprint activation and other complex feature ensuring foolproof security. These systems are also integrated with motion sensors and battery back-ups, to provide ignition power even if the power supply is disturbed. The more advanced system can even detect a foul attempt to vandalize the parts of your motorcycle and send an instant notification to your phone.
Cameras
With a spectacular development in camera technology over the past decade, it is now possible to capture cinema-quality videos even at an incredible pace and uneven terrains. These smart motion cameras are highly capable and can add great features of safety and identity to your bike. They are a perfect choice for those bikers you are passionate to record their achievements and adventures. However, with all the fascinating options, they are best for travel vloggers, who want to narrate their exploration tales.
The GoPro cameras are immensely durable and can endure even the severest of track abuse and weather conditions. Riders can also utilize them for the rear-view purpose by attaching them with a compact LED screen. Through them, a rider can glance at the locations that are hardly seen by a mirror, increasing the safety prospects of your travel.
Cup Holders
The cup holder is possibly the least tech-related accessories but they have grown high in demand over the last few years. This simple accessory can be a handy and cool looking addition to your motorcycle, enabling you to enjoy an instant beverage break.
You might be wondering about where to place them in your motorcycle – but not to worry, as they come with a separate dash that can be easily installed with the side mirror or the handlebar.
Gauges
To stay updated with accurate information about the performance of your bike, there isn't any better option than the modern eye-catching digital gauges. These gauges offer high precision sensors, tachometers, speedometers, pressure sensors, and other gear indicators, etc. And if you are not comfortable in having everything incorporated in one single gauge then you can easily find individual pieces as well.
Conclusion
It is a dream of every motorcycle owner to create a prolific bike that can not only capture the wow of every admirer but also glorify him in his absence. Therefore, making the right choice of accessories for your bike is important, both for your riding experience and personal reputation being a biker. And, with good understanding and sense of style, with appropriate accessories installed, you can derive pleasure in owning a motorcycle as well as riding it on your countless expeditions.