Unusual Wedding Ring Designs You Should Consider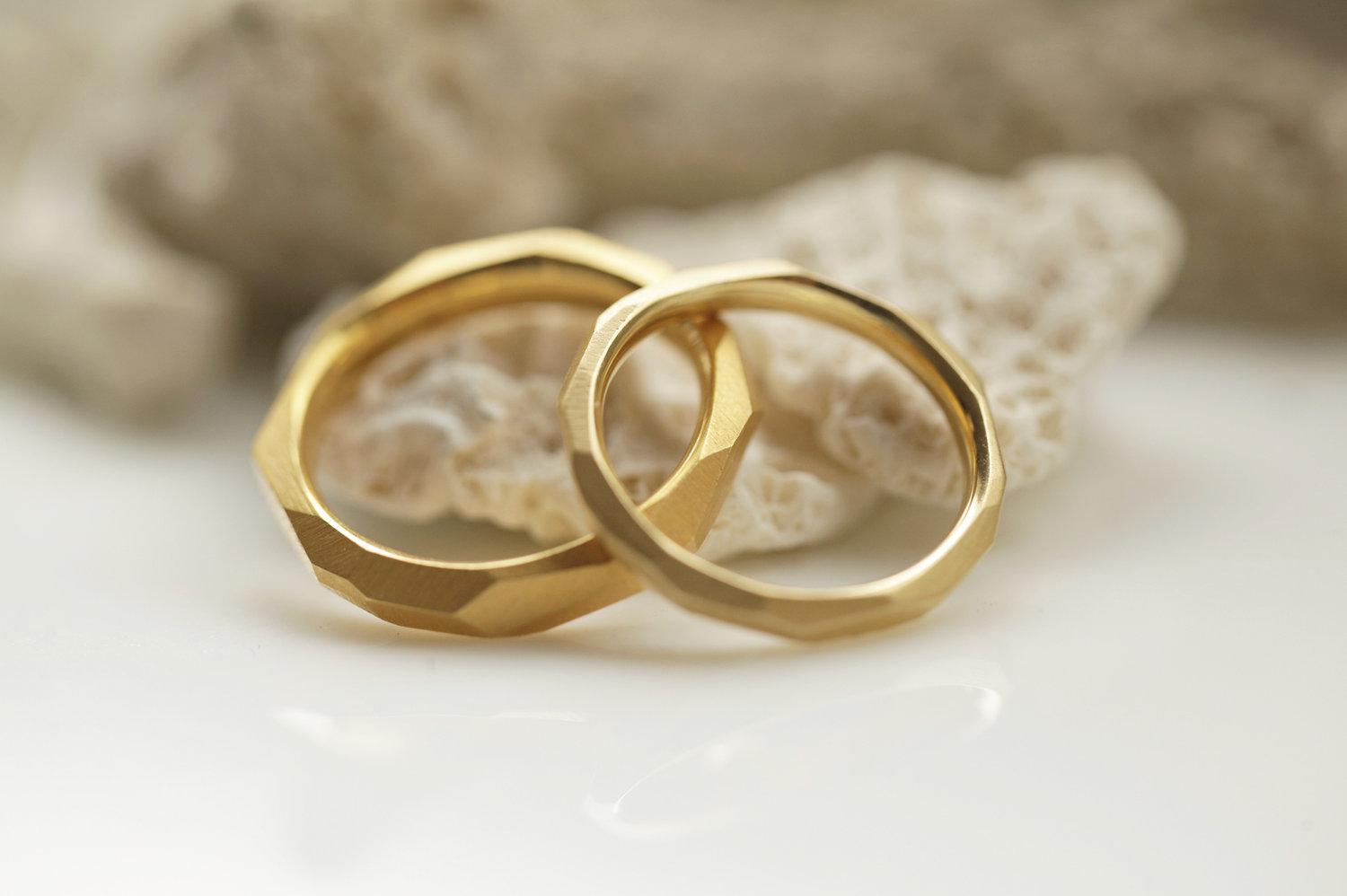 Wedding rings are a beautiful representation of something truly special – the union of two people who loved each other deeply. More often than not, the couple will search for a style they like at a jeweller, eventually finding something they strikes their fancy. The problem here is that these rings are extremely conventional, and rarely reflect the personalities of the intended wearer. While generic gold and platinum bands are the norm, they don't have to be. Instead, couples should really consider some out of the box wedding band designs to not only show off a bit of flair, but demonstrate their unique selves better. In this article we take a look at some unconventional wedding ring styles to get you inspired.
Some interesting styles to consider
When looking for wedding rings in Melbourne jewellers, you're likely to spot the same thing over and over again. Rather than going for what's popular now, why not consider what was popular a few hundred years ago? With rugged wedding rings that utilise a hammered texture or use gemstones to create a crown-inspired design, you can hark back to another era and join the ranks of royalty in a modern age! If royal isn't your style, those with an interest in architecture might consider creating some interesting lines and shapes. A multi-faceted sculpted ring can incorporate a variety of angles to unify form and function in a variety of fascinating ways. For example, why not use a series of square bands to create a cube-like form – this one's certainly a design that will catch the attention of passers-by. If you're someone who is into uncommon materials, an inlay might also be a good idea – consider rarely-used materials like wood, dinosaur bone or meteorite and then add customised details to make the design even more unique!
Interesting shapes you can introduce
Just because traditional wedding rings don't have interesting patterns and shapes, doesn't mean your ring has to follow the same boring rules. A ring is like a blank template, and onto it you can apply any kind of shape made from a wide variety of fun and interesting materials. Whether you want your ring to have a subtle love heart or something that reminds you of your partner, your only limit is your imagination. It's also not uncommon for couples to apply shapes on their respective rings so that they intersect, just like puzzle pieces would. This can be applied to a wide variety of designs due to the straight-forwardness of the concept, so while using puzzle piece shapes might be fun, you can use any kind of shape or pattern you like! Although each ring may look a strange symbol on its own to anyone who sees a ring individually, you can have the distinct pleasure of seeing their face when you combine the two.
Find a ring that suits you, not the other way around!
Technology, such as 3D printing, has made unconventional rings more available and more affordable than ever, so we recommend more couples go down this exciting rabbit hole. Non-traditional wedding bands free a couple's imagination from traditional constraints, allowing them to attain their own brand of perfection, but this doesn't mean they have to be garish – one person's custom ring could be big and bold, while another's could be delicate and reserved. Whether you're interested in gemstones, laser details or ornate inlays, ensure you think outside the box to make your unique style a shiny reality.