How to Proceed with Termite Control in Melbourne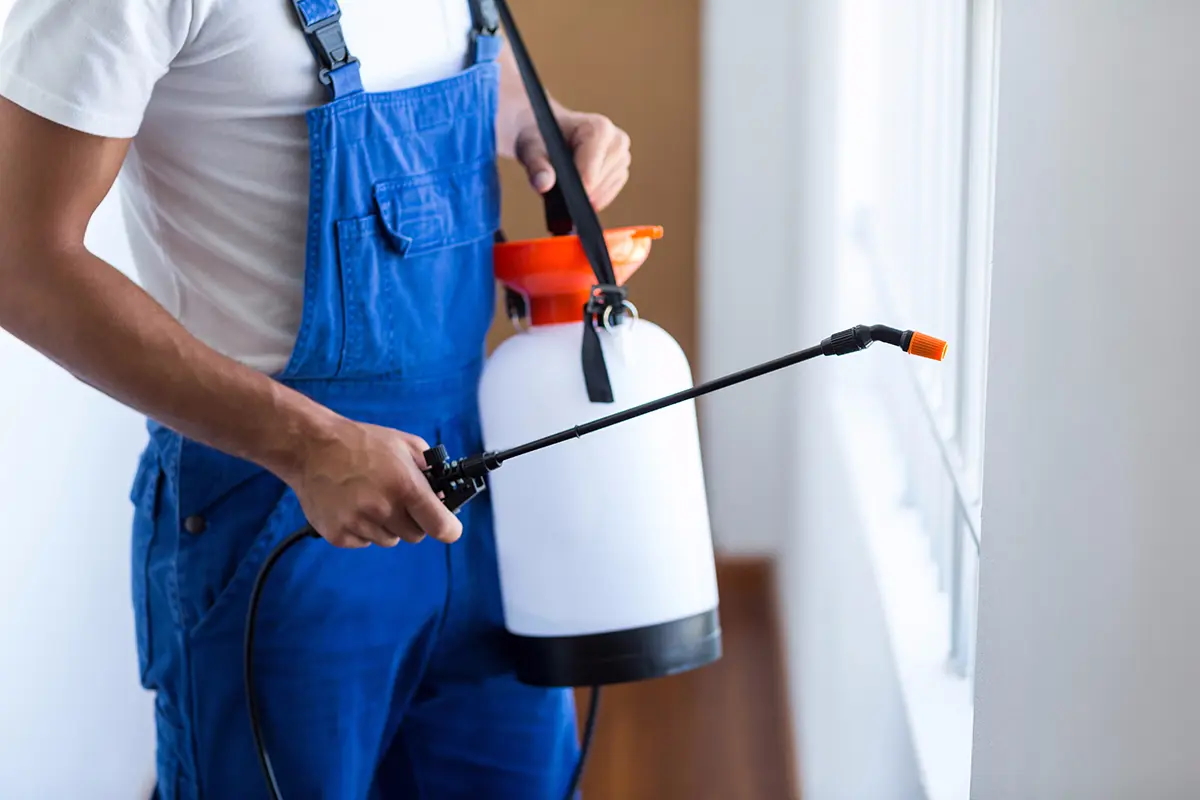 Termites, notorious for the extensive and irreversible damage they cause, attack all kinds and sizes of properties. Structures that have wood in adequate quantity for the purpose of construction, furnishing, or decoration are highly prone to termite infestation.
However, it does not mean that structures that have wood in a small quantity are free from the risk of termites. A point worth mentioning here is that no structure can be built without using the wood. Doors, window frames, and many other parts require wood.
'Termite Control Melbourne' has been a serious issue for many years as wood is an important building material. Wood is also used in making furniture and décor items for residential, commercial, and industrial buildings. The strength, durability, and appearance of wood make it a preferred material for many purposes.
Professional exterminators can make your property free from termites in a smooth and efficient manner. Just like many other people, if you are also worried that termite treatment services can cost you an arm and a leg, then should stop worrying. With careful research and a little prudence, you can find exterminators that charge reasonably without compromising on quality.
Termite: Meaning and Types
Belonging to the order Isoptera, termites are small insects, usually a half-inch long, with soft bodies. Some of the species have a larger size. They are known for being eusocial, i.e., forming colonies and living in groups. Termites, who are a part of the same society, divide responsibilities among themselves.
A large number of species of termites can be found in different parts of the world. These species vary from each other in terms of size and behaviour. From more than 2000 species of known termites, around 300 can be found in Australia. Coptotermes acinaciformis, Cryptotermes spp, and Natsutitermes fumigatus are some of the common species of termites seen in Australia.
Why do Termites Eat Wood?
Termites survive on cellulose fibres that get broken down easily with the help of protozoa and bacteria available in their gut. As the wood has cellulose, termites feed on the wooden items. They also eat other items that contain cellulose, for example, dead plants, drywall, and paper.
What Damage do Termites Cause?
Termites eat wood from the wooden components and furniture of a property, thereby, weakening the structural integrity of these items. Houses, workplaces, or storage facilities in which wood has been used for flooring, roofing, and other purposes can get severely damaged by termite infestation.
Over time, the buildings that have been damaged extensively due to termite infestation become unsafe for the occupants. To continue living or working in such buildings, you need to incur heavy expenses in the form of repairs and replacements.
What are the Signs of Termite Infestation?
Finding out that your home or office has been infested with termites is not easy as there aren't obvious signs of the same. But you can remain alert by checking the wood in your property on a frequent basis. Tap on the items made from wood to know how it sounds.
If it sounds hollow, then you must inspect the item properly. Other signs that you can look out for are the discarded wings and droppings of termites lying at different places within your premises. If you observe that the doors or windows have become difficult to open, it might be an indication of termite attack.
How to Get Rid of Termites?
Generally, people implement various solutions for eliminating termites from their properties. They use termite insecticides and traps. Some people even resort to do-it-yourself remedies, such as white vinegar, garlic oil, and salt. People even leave furniture and other wooden items under the sunlight for a few days.
But these solutions can provide relief only for a short duration. In order to get rid of termites effectively and prevent them from attacking your premises for a long time, you should trust the experts. Termite removal firms can help you in making your property termite-free.
The technicians working for these firms have the required experience and equipment for inspecting your property, finding out the species of termites, and determining the suitable method of treatment. You can choose the affordable termite exterminators and save not only money but also time.
Final Words
Professionals for termite removal can achieve the desired results irrespective of the extent of the infestation, species of termites, and size of the property. You should rely on the right firm for your termite control needs in Melbourne and other areas of Australia.