Painting Hacks during Lockdown: Transforming your Small Kitchen to Look Bigger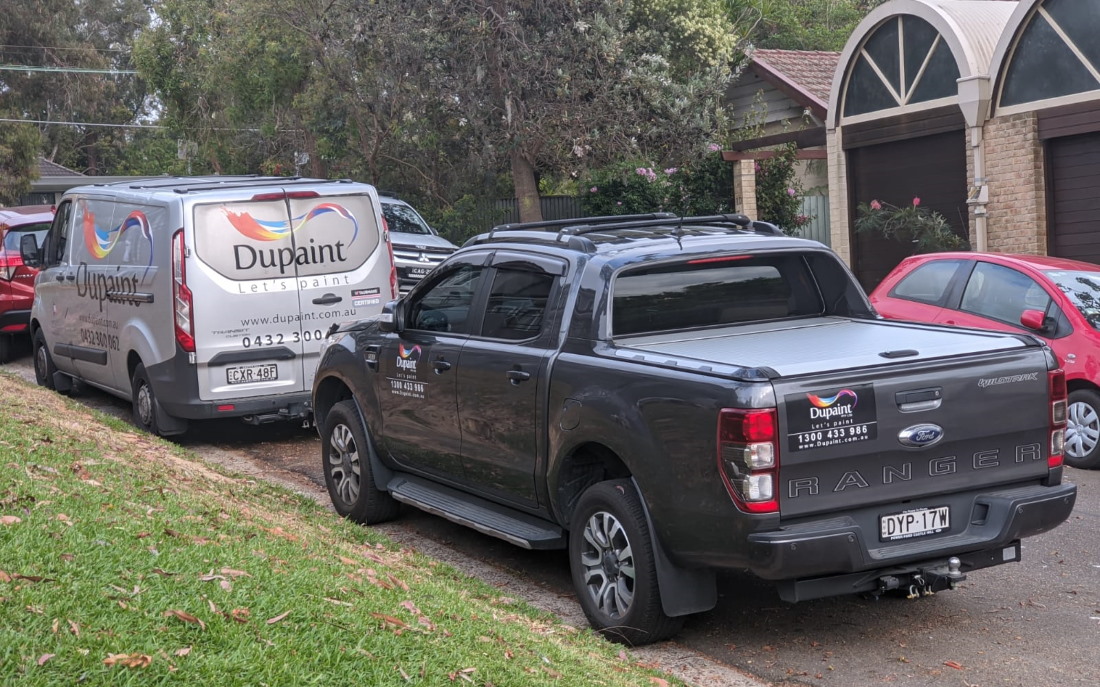 Do you want to have a bigger kitchen but worried about your budget for the project?

You don't have to restraint your decorative ideas because even a little touch-up on your Kitchen Painting can go a long way in transforming your small kitchen! Find out the hacks you can do from Painters Sydney experts!
With borders still on lockdown and new virus cases have been recorded, ongoing warnings for strict restrictions are issued in Australia; particularly on the list of venues that may have been impacted with the coronavirus cluster.

However, it is important to never lose ourselves with all of the turmoil caused by the pandemic outbreak. Find time to distress.

And what could be a better way to do it by busying yourself with home maintenance tasks.
Now that it is spring season, you'll probably be planning to clear off your checklist for Spring Cleaning!

It's also time to call in the reliable Sydney Painters Contractor near you to help you with your re-painting projects!
Kitchen Painting Hacks and Tips on How to Make Your Kitchen Look Bigger
Now that you spend most of the time at home, an inviting kitchen is very crucial since you'll most likely be found cooking and testing out the latest recipe shared online! And feeling cramped is the last thing you'd want when you're in your kitchen space.

So, here are easy and cost-effective strategies you can try to make your small kitchen feel and look larger than its actual scale.
1. Making the right color and pattern choices
Finding the right colors isn't just for aesthetic purposes, because changing the color of your small kitchen can also be a low-cost tactic to make it look larger! Several color schemes can create the illusion of extra room for your kitchen space like the following:
● White and Neutral Colors – This is highly recommended not only for its timelessness but because it enhances the sense of space due to its ability to reflect light.

Using the same paint color for walls and trim can create the impression of the ceiling appearing higher or look seamless and without edge, particularly if you also have white cabinetry or countertops.
To avoid making it look like sterile, use different shades of neutral hues partnered with splashes of vibrant colors for accents and contrasting textures.
● Color Scheme that is low-in-contrast or quite close in color-value. With this tactic, you'll be using colors that have little difference in scheme or shade.
Painting your walls, countertops, cabinetry or any woodwork in complementing colors from somewhat the same family of shade (the ones that don't suddenly shift from dark to light hue) can give your small kitchen a serene and expansive vibe.
● Patterns can make or break your kitchen space. Avoiding visual clutter can vastly affect your kitchen space. But taking advantage of geometric patterns for your floor and walls can help you transform your small kitchen.
But be careful not to overdo it. You must learn the right patterned wall and floor coverings to ensure that it won't feel more crowded.

Try stretching your floor space by using vertical or lengthy patterns. Suggestions would be urban subway tiles, oversized diamond tiles, or chevron patterned floor which can create diagonal lines that draw the eyes from one side to the other therefore making space look wider.
2. Bringing in the Light
Welcoming natural light is one of the recommended strategies of every house painting service expert when it comes to making a small kitchen appear less crowded.
By incorporating this idea you can choose between properly placing windows where the generous natural light comes in.
However, in cases that you can't control the number of windows, you can set to your small kitchen or you wish to still add a bit of privacy, adding blinds (like Opaque shade window screen) can do the trick without totally blocking the lights.
Using reflecting surfaces such as ceramic tiles, stainless furniture pieces, and marble countertops can subtly amplify both the natural and artificial light while being able to maximize the advantage of the bright vibe.
3. Accessorizing Matters!
Did you know that proper placement of your cabinetry and countertops can also help you make your kitchen look and feel spacious? There are several tricks you can do like the following:
● Recessed-panel cabinets and crown molding to create an interesting contrast to an all-white small kitchen space. You can also slenderize your furnishing (like choosing bar stools or any visually lightweight furniture pieces) because it creates clean lines making the floor and walls feel larger.
● You don't want your guest to feel cramped and unwelcome to your kitchen so adding in Double French doors connecting to the back porch is a recommended strategy to open up your small kitchen.
● Open shelving is also a great way to keep your small kitchen clutter-free while giving you easy-to-access storage. Since limited space on countertops and not enough cabinetry to hold all your kitchenware is a common problem for small kitchens, installing this kind of shelving can help you manage the prep space at its fullest potential.
● Glass for cabinet doors is another way to attract your eyes with the illusion of depth (making the walls look farther away from that it is). You can try replacing your solid cabinet front doors with glass to make your small kitchen space larger.
● Cutting some corners like removing a part of a wall that separates the kitchen from any adjoining area of the house can bring an extra sense of space – bringing more light and increase the feeling of openness. You can also maximize limited storage options by using corner appliance storage.
Ultimately, considering the effectiveness of these hacks can provide more than just a simple kitchen makeover. With tweaks here and there, you can improve not just the compact size of your kitchen but more importantly in terms of functionality and style! Above everything else, never underestimate the transformative power of paint!
With DUPAINT, you can give life to your visions along with the assurance of quality workmanship, timely service (including customer response), and maintenance care solutions at the most affordable price!
For years of expertise, they've been servicing Residential, Commercial, and Kitchen painting in Cammeray, Chatswood, Darling Point, Baulkham Hills, Randwick, Mosman, Pyrmont, Vaucluse, Lane Cove, North Sydney, McMahons Point, Bondi, Cromer, Woollahra, and other areas all across Australia. Get in touch with one of their House Painting Specialists today at 1300 433 986 and enjoy a FREE quotation!