Hosting a Successful Beer Party
Written by

NewsServices.com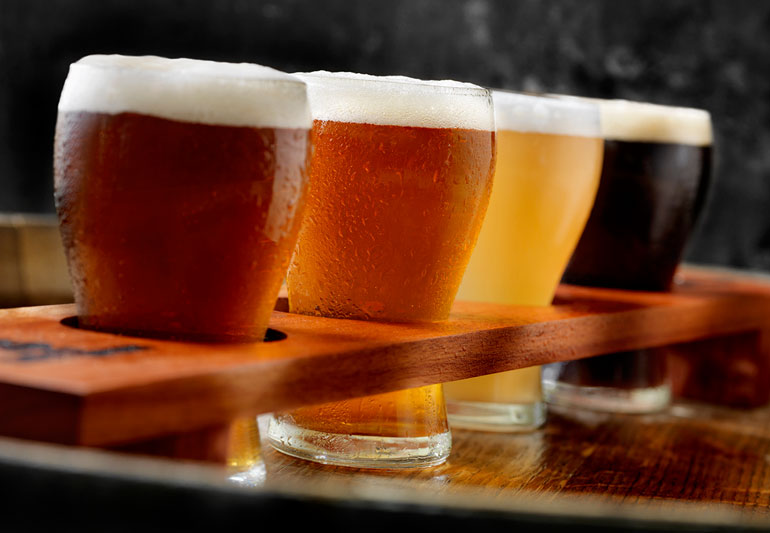 Choose your theme
The first and most important step will be to choose a theme around which you can wrap your beer tasting party. The most common idea here will be to base the party around a specific type of beer. For example, you may choose to base your party around tasting "stout" beers or "IPA" beers. Then you may adjust this plan if you are getting together with a group of people who are well-versed with all the different craft beers. In this case, you can tell everyone to bring the most interesting item from a special category of beer like "ambers", "sour" or "brown" ales and beers. This will give your party much more flexibility in coming up with the right selection of beers for your party.  
Then, you can always take the next beer party to the next level by wrapping the theme around special ingredients, like "spices" or "fruits". This is always a favorite idea for special times of the year as well.  For example, during October, you can choose to set up a party where pumpkin flavored beers are the highlight along with other seasonal beers featuring autumnal spices.
Do you have a beer-lover in your life who would enjoy exploring a few different beers? You can try together the mixed 6-pack of Hargreaves Hill regularly brewed core-range beers from
Little Native Plant Co
.
Plan in advance
The more planning you do in advance the better everything will work out and you will have a more successful beer tasting event. The first thing to do will be to compile the guest list. You may be used to hosting parties of more than 50 people, but for a beer tasting party you may find that number is too high. Probably 10 to 15 would be the optimal number.  
Because each beer will need to be distributed to everyone so that everybody gets to taste the various flavors together, you will want to make sure you have enough glassware on hand. The glasses you choose should be fairly small and easily cleaned out to receive another draft. Wide-mouthed cups will help to concentrate the flavors and aromas of the beers. To find out how many glasses you will need here is the rule of thumb. Count how many guests will be coming and then multiply this number by 2 to get a rough figure for how many cups you will need. You can also try using disposable cups as well, just make sure they are disposable. 
On the day of the event
With all the preparations taken care of, now we can begin the important tasks of the big day. One of the biggest concerns will be with who will be bringing which type of beer, who will be bringing the snacks and who is responsible for the logistics of the affair— like bringing the coolers and ice to ensure all the beers are kept cool while we are waiting to serve them out. Snacks are an important part of the day and the best ones are those that are a bit on the starchy side. This will help to clean the palate between each tasting. Try not to get anything that is too spicy or sweet. 
And, just because it is your beer party, doesn't mean that you can't be in on the fun as well. If you have properly engaged all the guests you will have more than enough time to enjoy the event and get some tasting in as well.