Tips for Placing Greyhound Racing Bets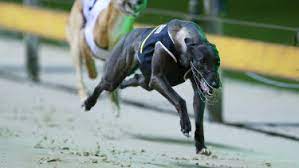 Racing pulls in tens of thousands of bettors from every corner of the world, every day. While some find investing the silver in horse racing irresistible, some enjoy pouring their riches into football, cricket, etc. But there also remains a set of punters who take immense delight in greyhound racing, and if you are one of them, you're on the right page!
Greyhound Racing: An Adrenaline Rush
At present, greyhound racing events have become so popular that it has given way to off-track betting online. Wagering platforms, like Sportsbet Greyhound Racing, makes it convenient for professionals like you to place a bet and track the live updates from anywhere.
Considered a regular gambling activity in Australia, greyhound racing rolls in a lump sum amount of A$4 billion on average each year. Apart from Australia, in Ireland, Mexico, Spain, Macau, the UK, and the USA, greyhound racing is practised commercially.
What Are the Top Tips for Placing Greyhound Racing Bets?
If you are pretty new to the arena and won't mind calling yourself a beginner, you must start by understanding its fundamentals. It is also wiser not to get overwhelmed by the glamour of the game and stick to simple betting.
Your guidelines to enter the gambling zone are:
1. Spot the Winner
Being a novice, you don't have to take chances. The dog with an impressive track record can be a good selection to bet on. For example, the two-and-a-half-year-old Fire Legend, who has won 18 out of 40 greyhound racing events so far, can fetch you a few bucks to start with.
2. The Age Factor
Age is a key factor in animal racing. As per the facts, a racer dog reaches its peak at two and bitch at three. So before you put your money on any champ, do inquire about its age.
3. Play Cautious
It's okay to bet your cash on dogs with amazing past records, but make sure they are not recently hit by a poor form. Because if so, then refrain from betting on the particular greyhound.
A great number of online betting portals, including Sportsbet Greyhound Racing, make sure to update essential tips to assist its global users. You might find them useful too!
4. Be Choosy
This tactic is old and recommended by even the old masters of gambling. Don't bet on anything and everything. Let's say you have $10, then rather than spending $1 on each of the competitors, bet 4/6 or 5/5 on the two most favourites.
5. Stay Aware of the Traps
At greyhound racing, the importance of the trap draw is crucial. Hence, collecting information about your dog's most favourable traps can positively impact your strategy. For instance, a greyhound on its winning spree while running from trap 1 might not keep up with it if allocated to trap 4.
Gambled money is nothing but a stroke of luck! Be it the Sportsbet Greyhound Racing, any other digital platform, or the tracks itself—if you play it straight at the beginning, you might have your share of luck soon.