Shake Up Your Silly Season with the Gift of Monnet Cognac
Written by

Auzzi Shopping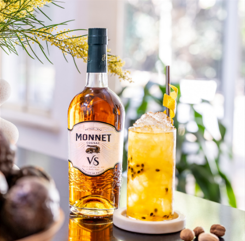 We don't know how, but the holiday season is right around the corner, which means it's time to get our brains ticking about ways we can show our appreciation to our loved ones.
Monnet Cognac makes the ultimate gift for all the aspiring cocktail makers, silly season shakers and those wanting to up their festive hosting game. Hailing from the Cognac region of France, Monnet Cognac was recognised by the world for its 'art de vivre', bringing people together through the 'art of living' - something that the holidays are all about!
Why gift Monnet? Cognac is one of the most versatile spirits for the way it can be consumed and enjoyed, either straight, on the rocks, within a cocktail or paired with a delicious meal. Founded in 1838, Monnet Cognac sets itself apart by the radiant glow and sunny colouring of the spirit, commonly known as the 'Sunny Side of Cognac.'
Treat your loved ones over this festive season and give they won't forget. There is a vast selection of Monnet varietals to choose from, with prices ranging from affordable to luxe: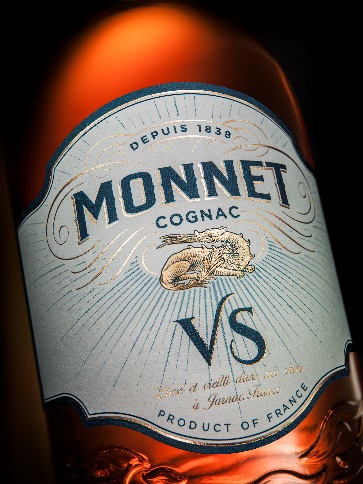 Monnet Cognac VS
Aged in Limousin oak casks for a minimum of three years and sparkling gold in colour, Monnet VS exudes aromas of fresh flowers and delicate spices with a soft touch of vanilla. On the palate, it reveals freshness and finesse, followed by a long, warm finish. Gold Medal (International Spirits Challenge, 2016). A stunning segway for those wanting to dip their toe into the world of Cognac.
RRP $75.99 from Dan Murphy's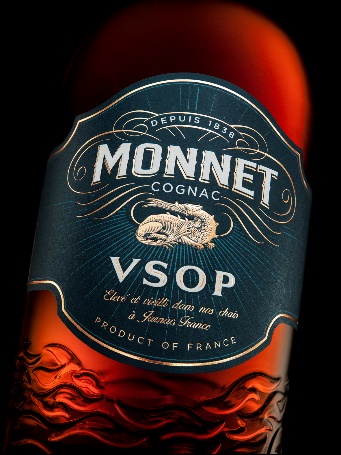 Monnet Cognac VSOP
Aged in the classic Limousin oak casks, this time for a minimum of five years. Pure amber in colour, Monnet VSOP reveals spicy aromas of vanilla, dried fruits and hints of leather. On the palate, it is deliciously rich and balanced, with notes of honey, nougat and a long, smooth finish. Gold Medal (International Spirits Challenge, 2019) Gold Medal (Cognac Masters, Asia 2019) Gold Medal (International Spirits Awards, 2017 & 2013). For those who know their Cognac from their Curaçao.
RRP $115.95 from Dan Murphy's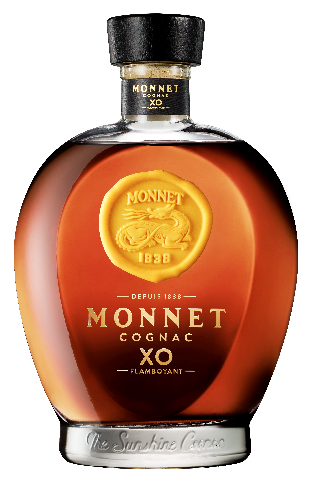 Monnet Cognac XO

Slowly blended from eaux-de-vie selected primarily from Grande Champagne and Petite Champagne. Aged in Limousin oak casks for a minimum of seventeen years. Burnished gold with highlights of shimmering red, Monnet XO strikes a perfect balance between structure, character, and delicacy. On the nose, this richly complex cognac marries sweet, spicy aromas of liquorice, nuts and candied fruits. On the palate, it offers exceptional roundness, finesse, and a luxuriously long finish. Gold Medal (International Spirits Challenge, 2017). The gift for those who have aged like a fine Cognac. Mature, sophisticated, and eternally stylish.
RRP $225 from Dan Murphy's

The Monnet Cognac range is available to purchase nationally at Dan Murphy's.
For more information, please visit https://www.monnet.com/ or https://www.instagram.com/cognacmonnet/
About Monnet Cognac
Monnet Cognac was founded in July 1838 under the name of "SOCIETE DES PROPRIETAIRES VINICOLES DE COGNAC" by a hundred of the smallest local growers, becoming the very first co-op in the Cognac industry, wishing to escape the quasi-monopoly of the big brands. (Hennessy, Martel, Courvoisier, and Remy Martin). 
It is the first industrial building to have been manufactured in accordance with the logical manufacturing protocol which was considered innovative and ahead of its time, being the first to include every step of the Cognac production process in one state-of-the-art site.
In 1897, the shareholders' assembly appointed Jean Gabriel MONNET to manage the house. In addition to his knowledge, Jean Gabriel MONNET brought his name and registered the brand as well as what was to become the symbol of the House, the Salamander.
Now, Monnet is known for decades of rich history and its renowned 1920s poster, 'Sunshine in a glass'.
The Monnet range includes Monnet VS, Monnet Sunshine, Monnet VSOP, Monnet XO Flamboyant, Monnet XXO and Monnet Salamander spiced liquor.