Springtime Fun in New Zealand
Written by

News Feature Team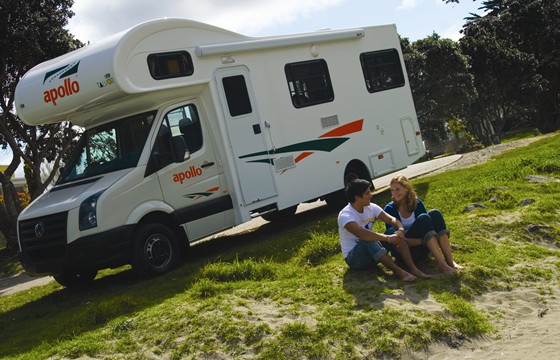 How can you go to a place as magical as New Zealand without visiting some of the most gorgeous landscapes and destinations that mother nature offers? The best way is to travel with a
campervan hire New Zealand
and the best time to go is in spring. Spring time is in the months of September, October, and November on this side of the world.
The flowers are blooming, the weather is delightful, and nature is everything that you could imagine it being. It is also a perfect time for those who love doing snow activities without all of the winter crowds since the weather is still cool enough for powder sports.
Here are our favorite New Zealand destinations in the spring:
Lake Tekapo:
This is a destination that is beautiful all year long, but there is something magical about visiting Lake Tekapo in the spring. From the turquoise lake to the hues of purple, blue, and pink flowers that line the shore, and the hot springs to relax in, Tekapo is one of New Zealand's paradisiacal locations and will reward you with an experience that you won't forget.
Kaikoura:
Spring can be highly unpredictable in New Zealand, but it doesn't take away from the beautiful scenery that is abundant in the Kaikoura area. With snowcapped mountains and lambs grazing, the landscapes are a sight to behold and while out on the water you can see whales, dolphins, and playful seals.
Hamilton-Waikoto:
If you have seen The Lord of the Rings movies, you will remember some beautiful locations. Guess where it was filmed? The Hamilton-Waikoto area is truly as incredible as it seems and the perfect time to visit is in the spring, when the flowers are in full bloom and where you can enjoy a variety of activities that range from cycling and kayaking to visiting the Hobbit set and Hamilton gardens.
It is also a great destination if you are looking to meet other people as Hamilton is a popular city for young people and for enjoying the outdoors in the spring.
Sutherland Falls: 
Spring is a good time to visit these towering falls, although be forewarned, spring weather can be a bit moody in New Zealand, ranging from sunny beautiful days with flowers dancing in the cool weather to rainy days that seem to go on forever. Yet this shouldn't deter you from hiking to see the Sutherland Falls. In fact, the falls should be in all their beautiful glory during this time due to the melted snow and the warming weather, so make sure to take advantage and put Sutherland Falls on your New Zealand spring itinerary.

Turoa:
Turoa is an excellent place to visit during the spring for those who like skiing. It's well-known for being a destination in New Zealand that sees snow for much longer than other areas, making it a fantastic idea for anyone who wants to have some winter fun while enjoying the fact that there are less people on the slopes and more space to play around with. Mt. Ruapheu-which is where Turoa is located-just happens to be an active volcano, making it an exciting place to explore.