10 best minimal custom t-shirt ideas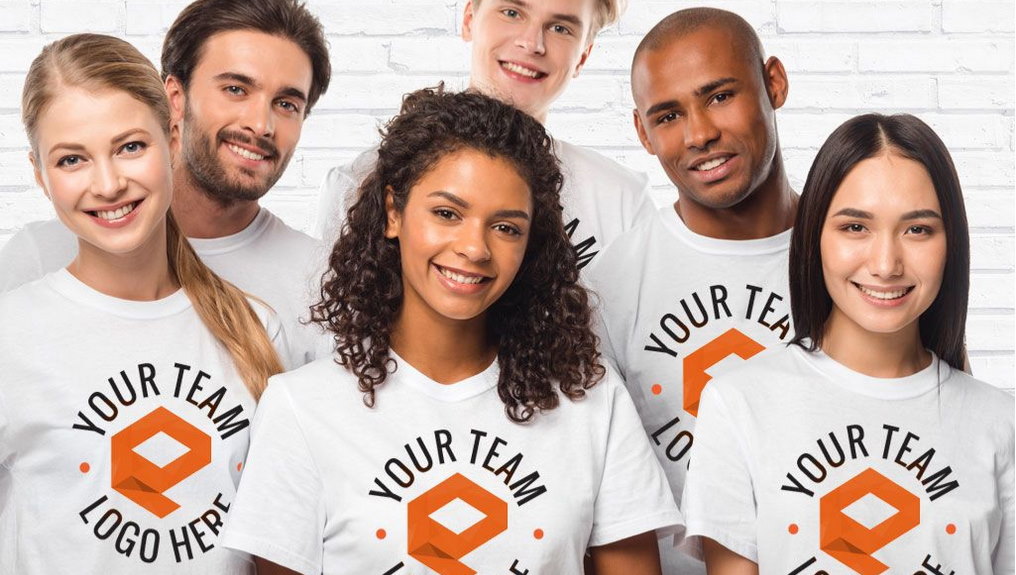 Ever since the minimalist concept brought to fame by Giorgio Armani, fashion brands and trend setters began relating minimal designs to designer labels.
Today, true minimalism draws its clear sense of purpose associated with a movement and a bold statement.
By removing the distractions and unnecessary images, you are able to highlight and bring out clear values that represent your passion and message. Minimalistic designs created in your own unique style. 
A true minimalist idea never looks the same as another. There isn't a cookie-cutter design that you can just take on and neither can you buy it off the shelf. It's something that needs to be made from the heart and soul. A great minimal custom t-shirt has to be made by you. 
So here are the 10 best minimal custom t-shirt ideas to help inspire your artistic creations.
The animal silhouette
For as long as humanity can remember, beasts roamed the world closely beside us. The traits and attributes of many creatures have led to inspire and create affinities with many among us. 
From lions with charisma and pride to wolves of alpha and pack mentality to the honey badger for toughness and grit, using an animal silhouette to symbolise you and your brand is an impactful way of maximising a minimal custom t-shirt design.
Popular animal silhouettes include eagles, foxes, dragons, lions, pandas, flamingos, fish, sharks, tigers, bull heads, deer heads, and bears. 
The retro designs of the 80s and 90s
Back in time designs never fall out of fashion. With trends adoring the retro and vintage look, bring back to life designs inspired by the movements of the 80s and 90s. From significant historical events to patronages and classic times, sentimentality and adoration are brought to its finest with a homage to these moments.
Popular vintage custom t-shirt ideas include the 70s chair, canisters, the waltzing couple, 1930s fashion, the 1950s lady, drive ins, flaming dice, moonride, retro redheads, Route 66, tuxedos and vintage boys in a vintage car. 
Creative quotes to inspire
Turn your custom t-shirt into a canvas with creative quotes that are short and memorable. 
Here are some quotes to get your mind tinkering. 
Create more, consume less.
Creativity is contagious. Pass it on.
Creativity is intelligence having fun. 
Creativity takes courage.
Doors are for people with no imagination.
Everything you can imagine is real.
The creative adult is the child who survived.
Humour is always the best medicine
Unleash the inner comedian within and turn your custom t-shirt idea into a quirky, hilarious one liner. 
Here are some fun ones to get you started.
Congratulations. You read my t-shirt.
I have a phobia of plain t-shirts.
I like a minimal design, but not too much.
I'm party let's drunk.
This is a one-liner. Now it isn't.
This is a white t-shirt. 
Simplicity let's your t-shirt do the talking
If you want your brand to represent a calm and meaningful approach, perhaps simplicity is the way to go. 
Here are some popular simplicity quotes that do well. 
Less is more.
Love simply so that others may simply live.
Minimal is my mantra.
Simplicity is the ultimate sophistication.
The strongest fish swims against the current.
What you see is what you see.
The right symbol 
Not every emotion can be captured with words but can be expressed with a minimal symbol. 
Some popular symbols that have been used over time include anchors, bar codes, compasses, yin and yang, female symbol, iron cross, male symbol, peace sign, pi symbol, peace doves, skulls, cars and greenery. 
If you've already got a design in mind, there are many state of the art online tools that can assist you with perfecting and realising your concept into a masterpiece.