How to Choose a Wedding Dress For Curvy Women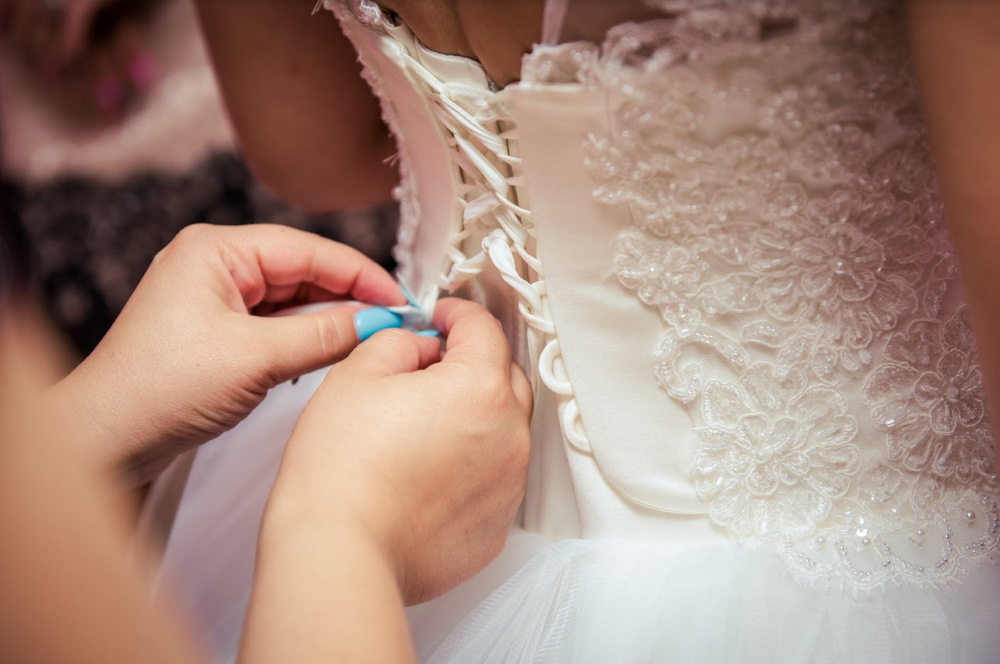 It is incredible how a distressing search for that flawless dress often marks one of the most critical life stages for a woman. A prom dress search, for instance, can be downright stressful. However, none of that pressure compares at all to that most women go through in the search for the bridal gown of their dreams. This is especially true for the curvy bride.  
Besides all the pressure heaped on them by friends, family, and retailers, dressing a curvy shape is a tad more complicated than most people realize. Fortunately, we are living in an age where Sydney wedding dresses designers now make plus-sized gowns.  You can easily find the UA sizes 30 to 36 plus size breathtaking bridal wedding dresses, quickly online now from designers such as Maggie Sottero.  
If you want the perfect fit, you need to purchase a bridal gown that accentuates your best features but tones down on your fuller areas at the same time. Below is an ideal guide on how best to dress your curvy profile.
Thick or saggy arms
As the wedding day draws nearer, most brides tend to spend endless hours trying to get their body shapes into the perfect dress size. Unfortunately, not all succeed, and some that might do might lose their weight so fast in their upper bodies, that their arms begin to look saggy. If the D-day is drawing near and your arms are looking too bulky, fret not; purchase a bridal gown with long sleeves.  
The sleeves will also hide bra bulges, saggy skin, or any existing stretch marks. The sleeves do not have to be made from a heavy fabric. Elegant sheer lace works perfectly, as it has been done on some of Maggie Sottero Wedding dresses. However, if you want to wear your gown strapless in summer, you can pair it with a lace shawl. Alternatively, have a simple lace bolero with 3/4 sleeves that will move the focus away from your arms. Spaghetti straps, pouf sleeves, and short fitted tight sleeves are a no-no for heavy arms. 
Busty chest
It is highly possible that in their search for the perfect bridal dresses in Sydney, plus-sized girls will find strapless or spaghetti straps gowns that they will fall in love with. Unfortunately, if you have a full bust that needs extra support, its spaghetti straps will not be sufficient. This is a more critical factor for brides that will need to dance and perform other activities later in their gown of choice. 
A simple rule of thumb that works is to have thick straps tailored into your favourite dress for support. There are some pretty wedding dresses of beautifully done straps, delicately filled with lace motifs. If you have a big bust avoid too many frills and shiny garments in the top area. Wear plunging necklines also to ease your silhouette. 
Tummy flab
Empire wedding gown styles are perfect for curvy women that have some bulge in the tummy and hip area. These attractive bridal wedding dresses have a high waistline that is set from the bust area. The horizontally flowing cloth then gently flows over the waistline, elongating a silhouette. If you are pear-shaped and are a bit worried about your waistline, choose an empire style bridal gown, and avoid figure-hugging styles, like the mermaid.