Tips for hosting an awesome dinner party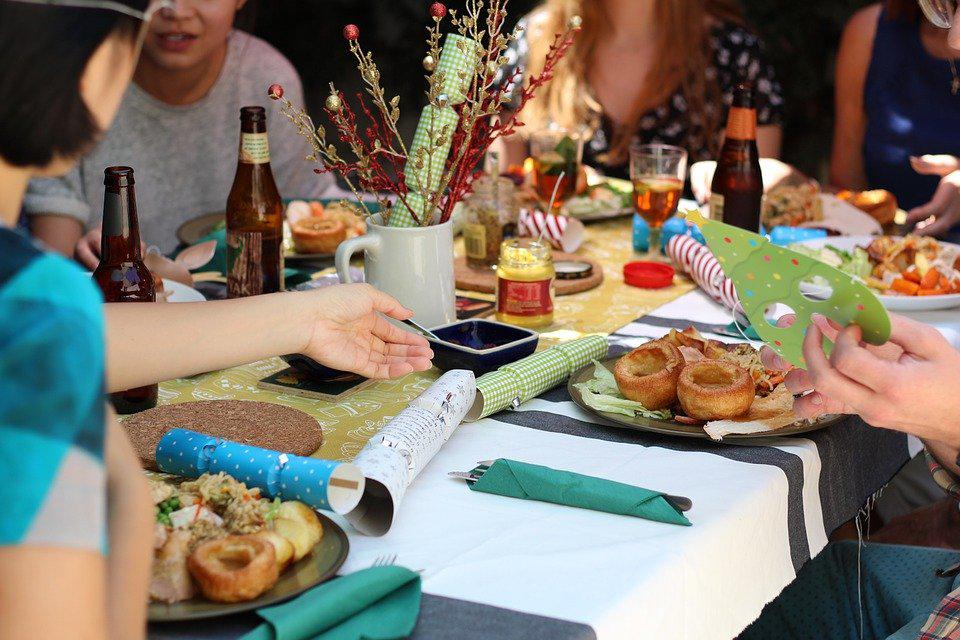 Whether you have invited friends, colleagues, neighbors, or your whole family for a convivial dinner, do not let stress overcome you. To make sure your guests have a good time.
Start with yourself, and you must follow a few tips to prepare well. You and your guests can fully enjoy this moment. So you must know how to host an awesome dinner party.
There are several catering companies and countless ways to organize a successful dinner.


Ask for help
Certain tasks, such as cleaning the kitchen and dishes, can cut your legs when you think of your dinner. Do not hesitate to ask your loved ones for help. If it is possible, you can also call a cleaning company. Keep in mind, and you can even rent plates, glasses, and cutlery.


Responsibilities
Upstream preparation is crucial if you want to spend time outside the kitchen with your guests. When thinking about the menu, try to plan foods (or even frozen ones) that can be prepared in advance. You need to reheat for a few minutes before serving your guests. Heavy dishes, prepared in large quantities, can be placed on a plate over low heat during dinner time. This enables you to serve everyone hot and fresh. Remember to prepare some simple enhancers, such as mushrooms or caramelized onions. So, this strategy allows your guests to personalize their dishes.


Simplify
You can skip the formalities and bring trays and dishes directly to the table, instead of serving everything plate by plate. Serving dinner in a family way makes it easier for guests to interact. When your guests start commenting about the food quality and taste, you would be sitting with them in the gathering. You could fully enjoy the real gathering.


Set the mood
Set a photo challenge for your guests – setting the contest for the most beautiful selfie of the evening would increase the interest. It helps them relax, socialize, and mix up with the rest in the gathering. Quiz games with questions rated on a small card given to each person can also break the ice.
Here you will find everything you need to know about organizing your party, from planning to post-process. Remember, the standard of the party reflects your reputation, status, and personality.
The following are the areas you need to focus on for an awesome party.


Send a noble invitation
Paperless mail is a great option if you want to save paper and keep things simple. You must provide a "commitment" date, so you know how much to prepare on a decided date and time. If you have decided to host a small group celebration (ideal for smaller rooms that are not suitable for large groups), a week is enough. If you are planning something bigger (e.g. a dinner party), it is best to send the invitations three weeks in advance. Also, invite your new neighbors!


Buy a sufficient amount of food
Good food can save your party but do not forget that a good party that runs out of food quickly turns into a flop. Instead of preparing yourself too much for fear and wasting money (and time), you should consult a catering expertly to find out how much you should serve at your party!


Put on a little music
Delight the ears of your guests! One of the scientists wanted to delve into the matter and determined what kind of music is most recommended based on the food we are going to enjoy. According to this expert, if for example, we are going to cook pasta, the ideal is to have classical music during dinner. If we are going to have sushi or Thai food, jazz is the best. You can always check out all the best music recommendations for the type of amazing dinner that you are planning.


At the table, less is more
To achieve an attractive decoration that impresses our diners, we don't need to invest too much effort since in this summertime the ideal is to opt for minimalism and practicality. With a couple of details, we can present a beautiful table. For example, for our summer dinners, we can change the classic tablecloth for a table runner, which will give it a much cooler touch, especially if the surface is made of wood. And do not forget to give a touch of color. If you are a fan of DIY (Do It Yourself), you will love to make some fluorine napkin rings for a great summer dinner!


What about the aroma?
Do not forget about the smell! We recommend that you decide on candles with essences that you can make yourself. You will get an intimate and mystical atmosphere. How should you make them? You only need natural wax, some fragrant oil and a candlewick. Place the wax in the water bath and, once melted, mix it with the selected oil. Finally, let it dry in a mold. And, above all, do not forget to enjoy dinner with that scent.


Bring valuable and fragile things to safety
One thing that is important to ensure for an amazing dinner party is to prevent accidents. Mishaps can go wrong sometimes, and we do not want to regret breaking one of our grandma's wonderful souvenirs either. Similarly, you must keep your valuables safe as well. It is not that you do not trust your guests; it is just because accidents do not look for a reason to happen.


Capture the memories in an unusual way
You should classically capture the moments with an instant camera to take snapshots. It also helps to create an album particular for this memorable event. If you want to keep things digital, opt for a custom hashtag that allows guests to share their photos on social media. These can later be put together into a printed book if you wish.


Conclusion
These are the conclusions we have reached after exploring how our brain makes judgments about food long before we put them in our mouths. That is why we must take into account the five senses if we want to celebrate a perfect dinner and satisfy all our guests. Then we have advised what you should not neglect to organize a dinner, apart from the meal itself. At last but not least, a thank you message worth it. It is a bit old-fashioned but also elegant and polite. You can send at least an email to your guests and thank them for joining. If someone helped or brought something to the party, be sure to call them to thank. Besides, if you want to make your guest feel special, send them a handwritten thanking note in the mail. They will thank you for that later.