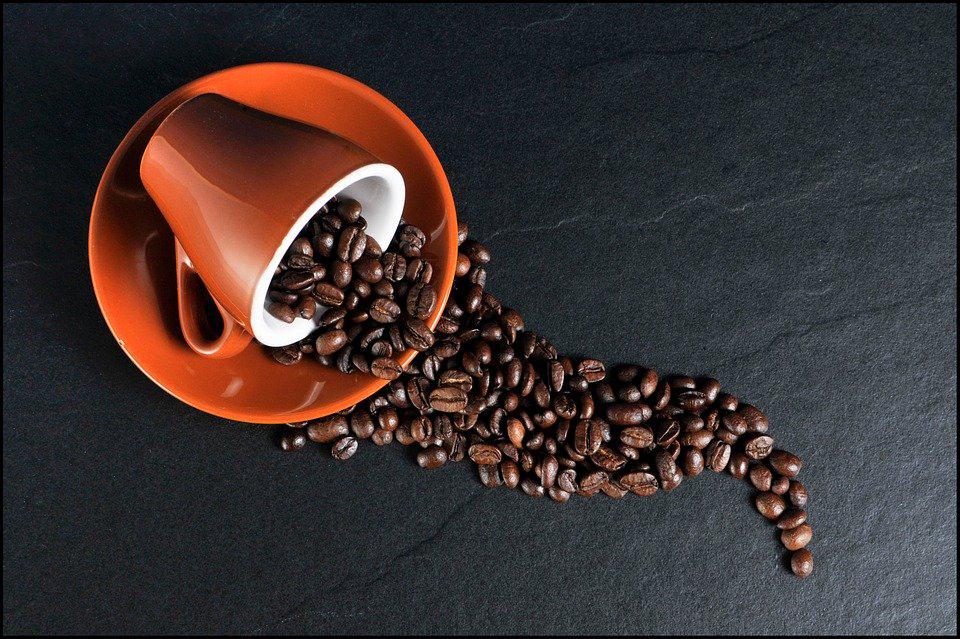 When it comes to coffee, who does not love it right? Because every waking moment and the reason why most of us are barely cruising through life is definitely because of coffee. The fresh aroma and the bittersweet flavor of coffee make you feel like you would finally be able to achieve your tasks and fulfill the goals of the day, that is how much we all love coffee! It is said that the better you have your coffee beans with the right coffee grinder; the more you will be able to enjoy the authentic flavor of the coffee. It's not surprising that most of us crave coffee like anything, it could probably be because coffee is one beverage that immediately provides you a lot of energy. A boost of energy and power will help you regain your thoughts more clearly which in turn will make it possible for you to get on with your day without losing focus. Students who have to pull an all-nighter really do understand the pain of having few hours and not enough time to catch up on revisions and work, hence the most consumed beverage of any dorm house or frat house is always a coffee.
Making good coffee is not as easy as it may occur to others because having good coffee means adding the right amount of coffee beans and grinding them into making a proper paste which could, in turn, make a perfect coffee. Doing all these things by hand requires a lot of struggle and time and it is easy to look at coffee roasters when we live in this fast-paced world where time is literally money. Here are the 10 best coffee roasters for the coffee lovers who would get a kick out of buying this godsend machine than anything else in the world:
Behmor Plus Drum Coffee Roaster
Behmor Drum Coffee Roaster has customizable settings for your coffee roasting. It roasts up to one pound of coffee beans per batch. You can control the coffee roaster thermostatically which can have an impact on roasting and speed of rotating roasting drums for a better result. Behmor Drum Coffee Roaster has an effective cooling cycle and it is easy and simple to clean up. The weight of the product is light and its dimensions are 9 x 9 x 15.2 inches. There is one full year warranty of the coffee roaster and it is available at all leading places of coffee roasters in Sydney at $845.
FreshRoast Coffee Bean Roaster
Bigger than the last version which was Plus 8, FreshRoast provides you with twice the capacity of its last version meaning 4 scoops or 120 gm of coffee beans. The coffee roaster has a digital time display to help you understand things in a better way. To get the finest tuning of the roast, a fan speed control system has been added to the coffee roaster. The Fan Speed Control allows you to adjust the temperature by + or – degrees. The size of the coffee roaster is 12" by 7". It stands currently at $179 on Amazon.
Nesco Coffee Bean Roaster
Known as one of the most popular and famous coffee roasters, Nesco Coffee Bean Roaster uses a catalytic technology (patented) that is known to reduce the smoke and smell of the roasting procedure. The capacity of this roaster is to roast up to one-third pounds of fresh coffee beans which makes it around 36 cups of brewed coffee each time. It takes about 20 to 30 minutes of roasting which is perfect for coffee lovers who want the brewing coffee as soon as possible. The price of Nesco Coffee Bean Roaster is $71.
Nuvo Eco Coffee Roaster
Nuvo Eco Handy Coffee Roaster is ceramic in material and has a weight of 340g. It can hold up to 30-70 grams of coffee beans. The internal structure of the coffee roaster is waffle shaped. This product is made in Korea. The price of the coffee roaster is $32.98. It is relatively cheaper in comparison to other coffee roaster and is perfect for a few amounts of people.
Presto 04820 PopLite Hot Air Popper, Yellow
I know what you are thinking; a product that is specifically made for popcorn is used to make coffee? Well, yes! Because Presto 04820 PopLite Hot Air Popper comes in handy for such craft solutions. It can hold up to 4 oz. ( 90g ) of beans in a single batch. It is preferable for people who like to make coffee outside and it is cheaper relatively than other expensive coffee roasters. It is available for $18.23.
Hario Retro Coffee Roaster
Crafted in Japan and made for the enthusiastic and real coffee lovers, this coffee roaster comes in handy because it is literally shaped like the coffee grinding machines you would envision one to be. It has a heat resistant glass body and can hold up to 50 grams of coffee beans in it. The design of this coffee roaster makes you feel like a true coffee lover. Additionally, this coffee roaster is cheaper and stands at a whopping $265 due to its specialty of being Japan made.
Nesco 481825PR Stainless Steel Roaster Oven
This type of roaster comes in handy not just for your coffee roasting needs but also for your Thanksgiving dinner needs. It can handle scorching heat of 450°F, which means you can quite easily manage your coffee needs. It has the expertise of 1425 watts of power and holds up to 18 quarts (17 L). Comes without the expensive price tag of coffee roasters, Nesco 481825PR Stainless Steel Roaster Oven is perfect for your everyday needs.
Fresh Roast SR540
One of the newest additions to the Fresh Roast Company, this device has the capacity of roasting 4 scoops or 120 grams of green beans. You can adjust the controls of this machine by pushing the knob and increasing the heat or fan. There are 9 levels of heat available for you to adjust ranging from low to medium to high. The fan also has the option of more adjustments according to your liking. In comparison to its earlier version, this machine has a much larger diameter. Fresh Roast SR540 is 120 V and has a one year warranty. It is available for $189.
Electric Roaster Machine
This is one of those types of machines that are used in more than one ways. You can roast coffee beans, make popcorn, peanuts, soya beans, etc. You can roast 800 grams of coffee beans in it. This machine is a non-stick chassis and it has a stirring rod in the bowl through which beans will be a roaster. To have the perfect coffee, the lid should be on to get the proper temperature in order to roast the beans. The machine has the option of adjusting heat according to your liking. It's easy to clean and comes in handy for many purposes. It is available for $119.98.
JIAWANSHUN Coffee Roaster
For the passionate and artsy coffee lovers, this machine is perfect not just because of the wonders it does but also because of the design and shape it carries. The machine can bake 250 grams of coffee beans in a mere 20 minutes. It can also be used for other purposes like roasting cashews, peanuts, and many other nuts. The speed of the machine is 25rpm. You also will have an insight into watching and observing the shape and color of the coffee beans. You can view their process and allow yourself to temper it however you want. The machine also has radiation, conduction, and convection, which make the coffee beans heated evenly. It stirs the beans in all directions and has a couple of asymmetric stainless steel which makes the heating process easier. Another thing that is distinctive and unique about this coffee roaster is that it needs to be heated under a gas stove, which in turn saves your electricity expense!
The Final Thoughts
There are many great coffee roasting articles out there to help you understand the process, expenditure and material better. Living in the cold weather where every two seconds, our fingers are freezing from the cold breeze, coffee becomes the survival of mankind in order to feel the warmth inside. The above-mentioned coffee roasters will help you align your thoughts, make you understand the specialties behind each product and also narrow down your choices into choosing a coffee roaster that is suitable for your liking and needs. The coffee roasters do not only work for coffee beans but have various other uses like roasting peanuts, cashews, nuts, beans and of course making your Thanksgiving dinner an easy way to go.