The Pros of Using a Natural Gas Heater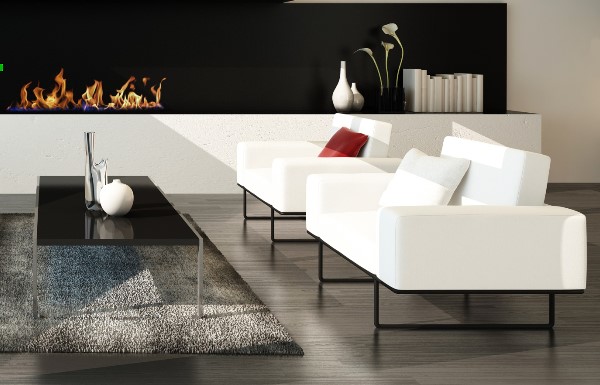 Natural Gas Heaters: Pros vs. Cons
Homeowners who are considering which type of heating will be best for their home should consider natural gas. Natural gas is a commonly chosen fuel for a variety of reasons. However, there are also some drawbacks to using natural gas heaters or having a gas fireplace in Melbourne that need to be understood. This article shares both the pros and cons to help you decide if gas heating is right for you.
The Pros of Using a Natural Gas Heater
As a homeowner, you should be aware of the benefits that natural gas heating can provide. These benefits might make natural gas the best choice for your home:
*  Natural gas heating can heat up a home quickly − In the cold winter months, no one wants to wait in the cold until their heating equipment is finally able to bring up the interior temperature. Fortunately, natural gas heaters are highly effective at rapidly heating a home.

*  Natural gas heating is good for the environment − Many homeowners opt for natural gas because of the environmental advantages that it offers. Natural gas is known for being a fuel that burns very cleanly. This means that it releases relatively little carbon dioxide into the air and won't have a severe negative impact on the environment like other types of fuel.

*  Natural gas is a cheaper fuel than electricity generally − When compared to electricity, natural gas is typically a cheaper fuel option. This means that homeowners who opt for natural gas can save money on their utility bills over time.
The Cons of Using a Natural Gas Heater
Though natural gas is a popular home heating choice and can fuel a gas fireplace in Melbourne, there are nevertheless some cons to using gas. Here are some of the disadvantages of using LPG gas heaters:
*  A natural gas heater is usually more expensive to purchase and install than an electric heater − Although natural gas is more affordable as a fuel, the upfront costs of purchasing and installing a heater that runs on natural gas can be high. A natural gas heater therefore requires a larger investment upfront.

*  A natural gas heater can be a safety hazard if a gas leak develops − Homeowners using a heater that's powered by natural gas need to be aware of the potential dangers posed by a gas leak. If a gas heater begins to leak out carbon monoxide, health can be put at risk. Fortunately, carbon monoxide monitors placed in a home can notify a household of a gas leak right away.

*  Natural gas heaters require routine maintenance − A gas furnace requires routine maintenance to ensure that it continues functioning properly. Important maintenance tasks include inspecting the unit's heat exchanger for damage and cleaning out the heater's burners.

*  Natural gas heaters typically don't have as long a lifespan as electric heaters − As a general rule, a natural gas heater can be expected to last between 15 and 20 years. On the other hand, electric heaters can last upwards of 25 years.