6 WAYS SHUTTERS TRANSFORM YOUR HOUSE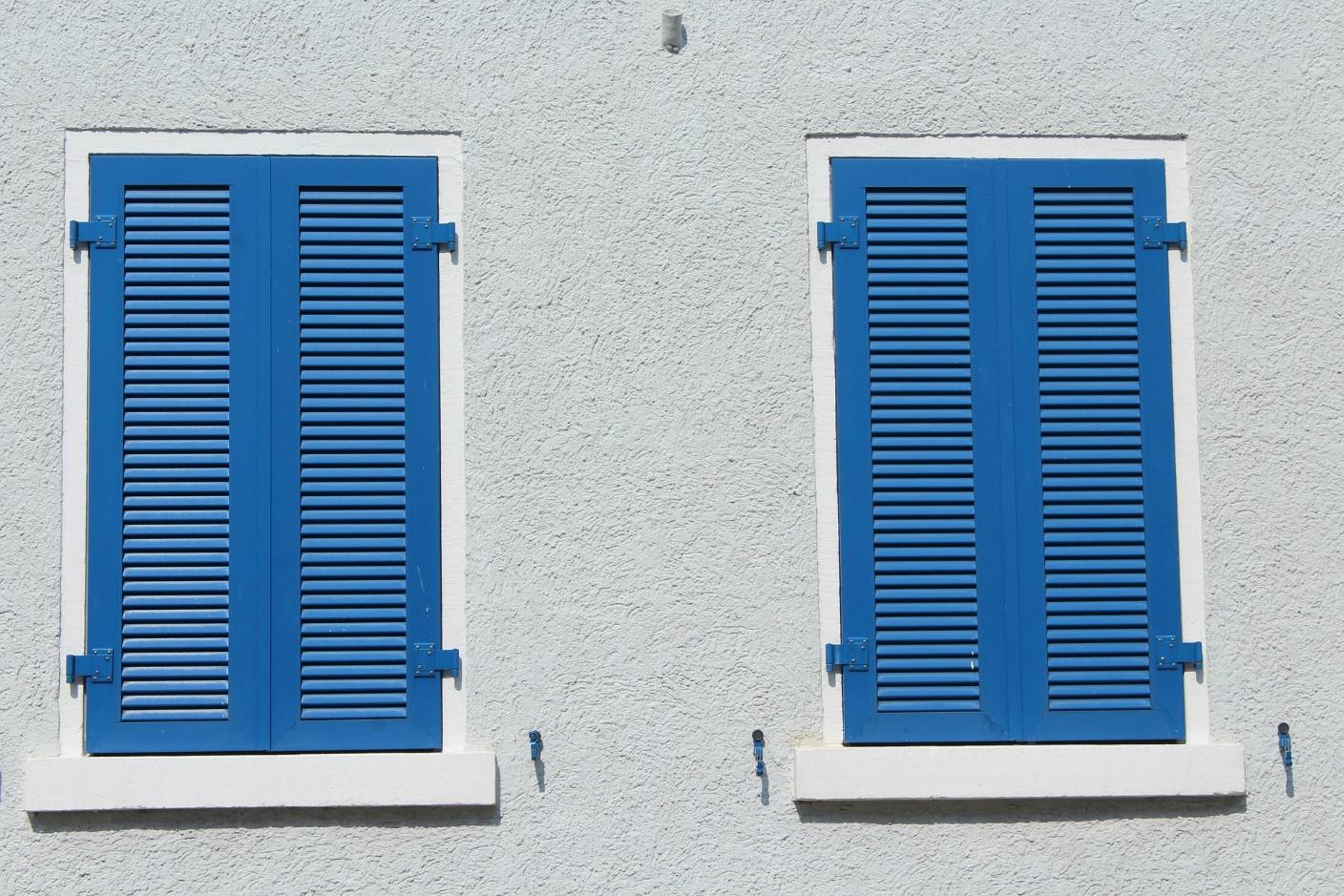 In the beginning, shutters were only meant to serve specific purposes. Those who wanted privacy or those who wanted to protect their homes from various elements would go for either interior shutters or exterior shutters. But over the years, shutters transformed from a thing of function into a thing of beauty and function both. Now there are shutters that not only protect your home but also add to its value by providing an element of beauty to your house. That doesn't mean that they are not functional, they are still one of the best choices for your windows.


Versatile Designs and Materials
If you think that having shutters would mean that your house would look the same as all the others, then you are wrong. Now you have a plethora of choices when it comes to shutters. You have a wide variety of materials, styles as well as designs to choose from. There are shutters in the market that will go with any theme that you have selected for the interior or the exterior of the house. Not only that, but you can also customize your shutters to match the style that you have in your mind.
As far as home improvement projects are concerned, shutters rank highly among them, whether they are interior shutters or exterior shutters. They play an important role by adding value to your house by providing privacy, protection against the sun and the winds, boosting energy efficiency and increasing your home's curb appeal. This means that whenever you plan on selling your house, you will get a much better price than before.

The most common shutter styles
Shutters come in various styles and designs, but the most common are:
Louvered shutters

Raised panel shutters

Board-and-batten shutters

Shaker style interior shutters

Plantation shutters,

Cafe Style (interior) shutters

Cut-Out Shutters (exterior) shutters

Scandinavian (exterior) shutters
As you can guess, different designs call for different installation methods. This means that different shutter fittings open differently. All these different designs have different pros and cons and if you want what's best for you, we would recommend doing your research before entering the market. This way, you can be assured that what you are getting is exactly what you wanted.

BENEFITS OF INSTALLING SHUTTERS ON YOUR WINDOWS
As homeowners, we are always looking for ways to not only add value to our house but also make it better to live in. Here are some ways shutters can help you do that:

1. Light Control
Whether you are a morning person or not, the morning rays of the sun can be too much to handle for anyone. That is especially the case with people who are living in houses that open up to the east. If you install shutters on your windows, you can ensure that you sleep peacefully and longer. Shutters give you the power of controlling the amount of light that comes into your room. You can protect yourself from the sun as well as your house.

2. Ventilation
Some houses are built so that they get really hot, especially in the summer. Have you ever gone to your attic in the middle of summer and felt the sweltering heat that makes you sweat like crazy? Places like attics and other rooms like those can really get hot in the summer. If that is the time when you have to re-organize your attic or if you are having a yard sale and you want to get all the stuff out, it could get really messy for you. That is because of poor ventilation in those rooms that problems like these occur. Shutters can provide the hot air away to escape so that the temperature of the room stays cool. This means that your home can easily become less stuffy and hot in the summer.

3. Protection
It doesn't matter where you live or what type of home you live in, the truth is that weather and other elements can wreak havoc any time that they want. You don't need to wait for a hurricane to find out the importance and the benefits of shutters on your windows. Shutters offer protection not only to your house but also to the glass in your windows. Once you have installed shutters on the windows, you needn't worry about the falling branches or anything else hitting your windows and breaking the glass. With this extra layer of protection, you can really save a lot of money that you would have had to spend on damaged windows and repairs.

4. Privacy
Shutters are the best option among all window treatments if you are thinking about privacy. Blinds can be broken or your curtains can be see-through. Or if you have selected a thick fabric for your curtains then it will not let the cool air in and the hot air out. Shutters enable you to protect your privacy without sacrificing your comfort. Just a tilt of the slats and you can have complete privacy in your rooms.

5. Curb Appeal
No matter how much we talk about the functionality that shutters bring, the thing that can never be underestimated is the aesthetic appeal that they bring to a house. It's a no brainer that having a beautiful framing for your windows will increase your home's curb appeal and boost its value.

6. Insulation
When we talk about managing the temperature inside the house, we cannot overlook the fact that shutters add an extra layer of insulation to the house. The best thing about them is that they can keep your house cool in the summer and they trap the heat inside the house and keep it warm in the winter. That can really enhance your energy efficiency and you can save a lot of money on bills like heating and electricity.


CONCLUSION
These are only some of the reasons why now is the best time for you to get shutters for all your windows and enjoy the fruits.