With 11M Australian Gamers The Real Money Games Market Has A Great Potential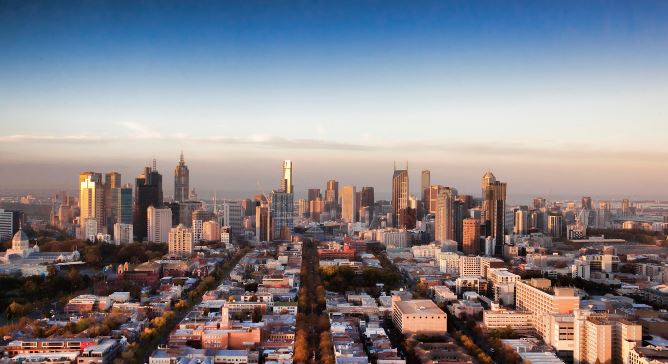 Australians have really taken to their games over recent years, and nowadays regularly feature in the top five or six nations on the planet for the average amount that they individually spend on their hobby. Nowhere is this truer than with the tablet and smartphone gaming sector which has seen incredible year on year growth as these devices have been taken up by ever more people. Indeed Australia now spends more in total upon games, add-ons and enhancements than even Japan - meaning that there's an awful lot of potential for monetizing the market for 'real money' slots and casino style gaming.
Now it's no secret that Australians happen to rather love their classic old 'Pokies' - they're to be found in their dozens in any of the thousands of clubs to be found anywhere across the country. However sometimes it isn't always convenient to take a time out and hit the club, and this is where slots style casino sites have the opportunity to really come into their own.
The great positive for the market is that Australians have already totally demonstrated that they're happy to play their games online via the internet. This is true across all formats and platforms, with an amazing 89% of people who own a PC also already using it for playing games, and correspondingly over 70% of smartphone users too. Even better, these customers are also willing to spend on their games too - with the gaming app and enhancement market increasing by at least 50% year on year since 2012.
Obviously there's been no shortage of online gaming companies who have cottoned onto the potential here, and this can be easily demonstrated via the much improved experience that these sites now offer. Thanks to increased quality broadband speeds as well as more powerful hardware, the real money online slots and gaming industry is now little different from those games that until recently could only have been found in a casino or club. There's a whole global industry that has emerged in this style of gaming, and the result has been a massive range of high production value, high profile games - plenty of which have themed tie-ins to recent blockbuster movie releases or sporting events.
All the signs suggest that people are really interested in playing these games at their convenience, on their own device in their own comfort. Playing real money games from home or even when out on the move has already been hugely popular in plenty of other nations, and for a country that loves it's gaming and has embraced this style of technology there's no reason why it won't continue to expand.
Make no mistake though, the expectations are high and the competition between online gaming sites that offer these services are absolutely ferocious. This accounts for the extremely generous sign up bonuses and loyalty incentives that can always be found when shopping around for a suitable service. Much alike the app-development business, playing money games online via a tablet or smartphone is very much a cut-throat business and refreshingly one that also puts the customer firmly in control of where to take their business. Given how discerning and increasingly demanding Australian gamers have become too, it'll be interesting to see how emerges on top of this tussle for a massive market.