Simple tips to improve your English language skills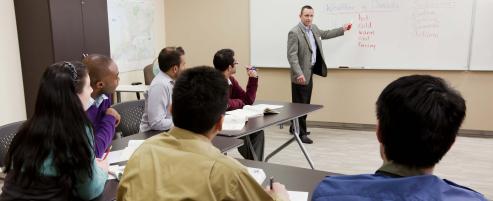 Education is a privilege to which most people have access. But it is not something to be taken for granted as there are millions of people in the world who have to walk hours to get to school and back – if they even get to go to school at all. There are also many who have access to education, but not necessarily quality education. Education is paramount to our future success and it is invaluable to shaping who we are. We may often begrudge the must-go-to-school scenario at the time, but what we learn will be with us forever and it will be the building blocks or the foundation on which we continue to build and grow. Coupled with education is our ability to speak and communicate. Language and our ability to speak confidently and eloquently will set us apart from others when entering the workspace. It is important to be able to communicate with others outside of your community or family in a way that inspires confidence. Depending on what the local language is that you speak, and what the professional language will be that you may need to speak in your future career, you will want to put extra effort in learning this language properly.
Get individual lessons
If you live in a country where English isn't widely spoken or where it isn't the first language, and you want to become more fluent in English, consider English tutoring HSC. The difference in having a private tutor is that you will have a formal relationship that holds both of you accountable for meeting expectations. Investing in learning financially also makes you feel more committed to the learning journey.
Working internationally
English is one of the most common international languages spoken and will give you great reach in terms of countries and cultures that you can connect with. Some countries can have over 50 different languages or dialects but quite often, it will be English that is the common language communicated across tribes and subgroups. So even if you're travelling to countries that speak different languages, English is a good language to have.
Ways to Improve your language skills
An easy way to improve your English language skills is to watch television, read books, newspapers, and magazines or listen to the radio. These are all free resources that you can use that are also interesting and entertaining. You can also ask a friend who speaks English to have coffee conversations with you.
Travel to an English-speaking country.
Immersing yourself in an environment where you're not able to speak your first language and have to speak English only is a fantastic way to grow your language skills exponentially. You'll find that when you have no other choice, your brain will start piecing together the language and you'll become more confident in speaking it too because if you don't you won't be able to communicate with anyone. Also, by travelling to a different country, you will make friends who you can keep in touch with and that will help maintain your English fluency.