Multitasking Fashion: 5 Wardrobe Staples for Stylish Multi-Taskers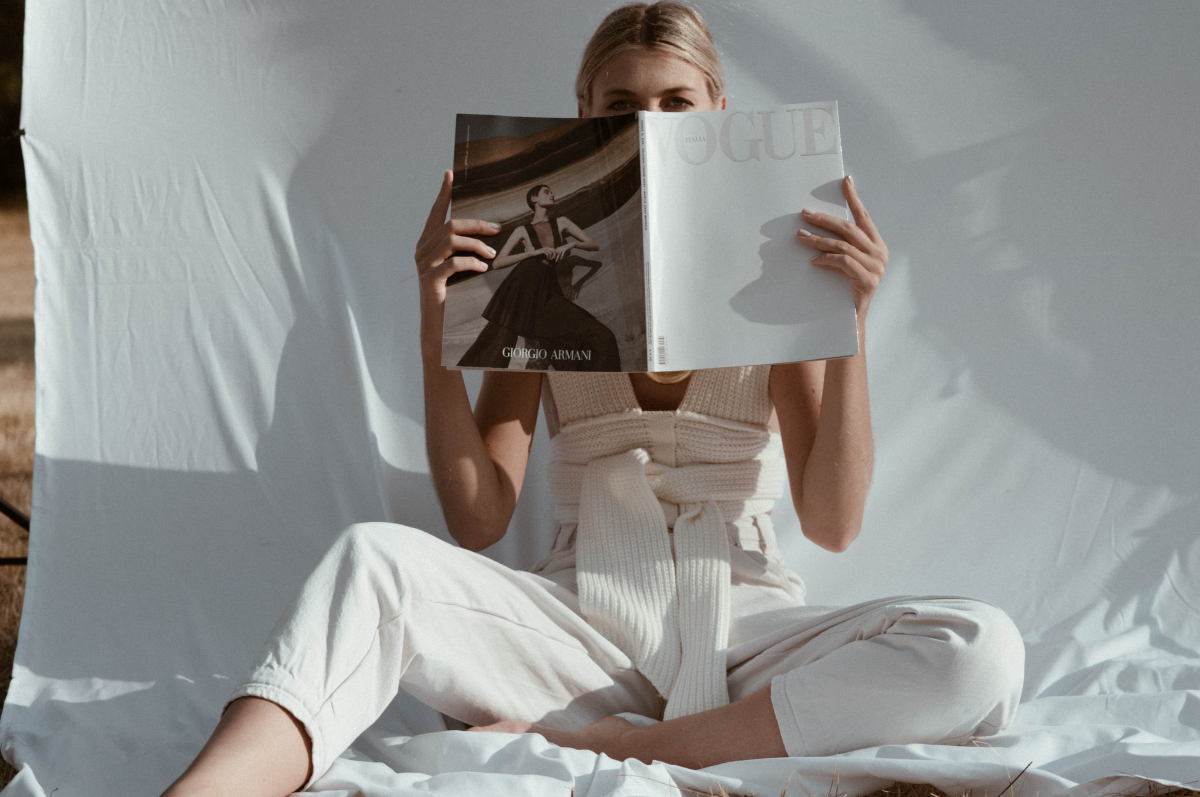 Many of us find ourselves going through our closets on a daily basis looking for that perfect transitional outfit just to end up in the stress-inducing I-have-got-nothing-to-wear situation. To escape this situation once and for all, here are five wardrobe staples to invest in as a stylish multi-tasker.


A timeless moto jacket
An inevitable part of every
minimalist capsule wardrobe
, a moto jacket is a fashion staple that looks stylish and edgy. A perfect alternative to a classic black blazer, this timeless piece of clothing can be a great pick for when you want to add a bit of sassiness to your ensembles but want them to look effortless.
For a casual outing or when running errands, pair your moto jacket with a simple T-shirt-and-jeans combo and a pair of comfy sneakers. Wear it over your business casual outfits as a chic style-booster, or throw it over a cute cocktail dress and a pair of heels for a romantic date night. For maximum versatility, go for a simple, classic model, and invest in quality so that it lasts longer.


An elegant white button-down
A timeless and classic clothing piece, a crisp white button-down is something every woman needs to be able to easily take her outfit from daytime to nighttime. Thanks to its versatile design and a classic color, the white shirt works for practically every occasion, from a job interview to a formal dinner to a romantic date. It's basically an LBD of tops, and it's considered a staple in both men's and women's wardrobes that can be worn year-round.
Wear it on its own, pair it with a skirt or a dress for a more formal look, or use it to add a light layer to a simple #ootd. Whether you go for an oversized model or a form-fitting version is up to you, although an oversized one will offer even more flexibility.


A classic everyday dress
Another fashion must-have for stylish multi-taskers, a classic everyday dress is sometimes all you need to get your outfit from a corporate setting to a weekend get-together and still manage to look elegant and feminine. It comes in a variety of styles, lengths, and shapes, and it's perfect for those times when you need to go from desk to dinner real quick. That said, you want to look for models that are work-appropriate. According to an Australian fashion blog That Style Chick, your safest bet is to avoid spaghetti-straps and sundresses and instead focus on classic, midi length models.
With so many Australian fashion brands to choose from, getting your hands on versatile women's dresses in Australia that you can wear on multiple occasions shouldn't be a problem. Will it be a classic LBD, a pencil dress, a printed model, or a shirt dress? That's up to you to decide!


A perfect pair of jeans
Once considered too casual for a business setting, denim jeans have come a long way. The concept of what's considered work-appropriate changed with time, and nowadays, they can easily be worn as a part of a corporate ensemble. When styled appropriately, this ultimate capsule wardrobe staple can be rocked on a variety of occasions, but it's important that you invest in the right model, ideally in
custom-made
ones.
A perfect pair of jeans can take you from a picnic to a casual outing with friends to a job interview. With the right accessories, you can make every outfit look fresh and new while also getting the most out of this practical multi-tasker.


Hardworking accessories
Practical, versatile pieces are key to creating a multitasking wardrobe, but let's not forget about the items that often make the most difference – accessories. Foolproof, functional accessories act as the perfect finishing touches, and they also have the power to completely change the tone of an outfit.
Of course, you could stick with basic pieces such as a neutral bag and a pair of classic black pumps, but don't think they're the only ones you should wear. Flat, pointy-toe slip-one can easily become your go-to shoes as they retain the glamorous feel of a high heel but with a greater emphasis on comfort.
As for the bag, according to editors of a California-based fashion magazine Who What Wear, you can make this hardworking accessory work for multiple occasions by simply replacing the bag with a shoulder strap with the one with a handle, thus effortlessly transitioning your outfit from formal to casual.


Wrapping up
The hectic pace of our modern lifestyle often leaves us struggling with our day-to-day fashion choices, but it doesn't have to be that way. By investing in multitasking pieces, you take the stress out of crafting your outfits and manage to look polished and put together – regardless of the occasion.