New Campaign to Promote NSW Caravan and Camping Holidays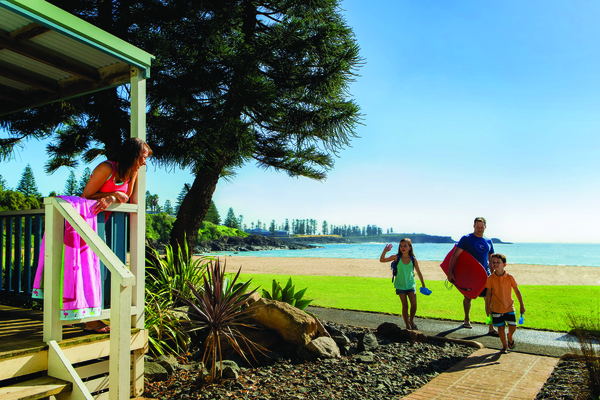 Holiday makers will be encouraged to experience the NSW great outdoors, with a launch by the NSW Government of a new digital campaign to promote caravan and camping holidays in the State.
The joint campaign between the NSW Government's tourism and major events agency Destination NSW and Caravan and Camping Industry Association NSW (CCIA) highlights caravan and camping in NSW as a year round holiday adventure, and promotes the fantastic experiences on offer across Regional NSW, Destination NSW Chief Executive Officer, Sandra Chipchase said.
"We are delighted to once again be working with CCIA to showcase the fantastic range of experiences on offer in Regional NSW for campers and caravanners. NSW is home to over 900 Holiday Parks and there is something for everyone, from waterfront views to bush surrounds to luxury cabins," Ms Chipchase said.
"Australians have a great tradition of caravan and camping holidays and NSW leads the way, claiming more than 35 per cent of domestic caravan and camping visitors nationally. This equates to more than 2.2 million visitors each year, and we hope to further grow that number with this campaign."
The campaign will target families and young adults, and highlight the range of affordable, accessible and enjoyable experiences available in the outdoors of Regional NSW.
Caravan & Camping Industry Association Chief Executive Officer, Lyndel Gray said: "There has been a highly successful and long-standing partnership between CCIA and Destination NSW, and we are very pleased to be working together again in 2016 to provide a great promotional platform for our industry and its members."
"We have amazing holiday destinations on offer and our members cater to the needs of today's travellers with all the products, facilities and entertainment they need for a perfect holiday from pitching a tent in a campsite, to touring in the latest RVs, or staying in luxury cabins.
"CCIA members provide some of the best holiday park destinations with the quality and amenity of our parks increasing every year. That's why caravan and camping holidays are part of the Australian DNA and one of our favourite pastimes."
The joint campaign will run through the end of June 2016.
Further information on camping and caravan holidays in NSW can be found at http://www.visitnsw.com/things-to-do/caravan-and-camping.