Finding the Right 3D Modelling Company for Your Interior Designing Needs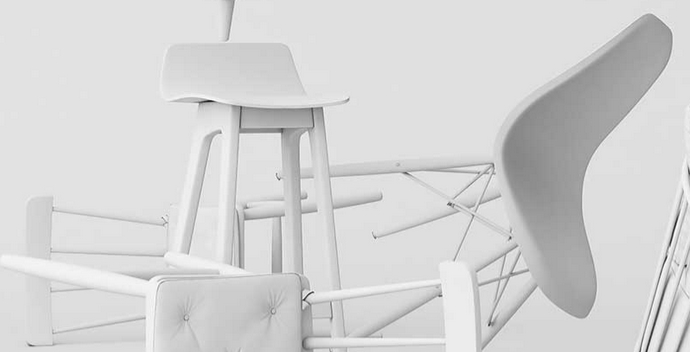 As a professional or a DIY interior designer, sketching is an integral part of your design process. It helps turn your ideas into visuals, enabling you to establish the project's functionality, probable issues, necessary modifications, and overall look.
Traditional sketching, however, is almost a lost art these days. Taking its place is 3D modelling, which is more superior to 2D drawings in many ways.
Where there is 3D modelling, there are 3D model designs. Because they are more visually impactful than sketches, it doesn't come as a surprise that creating them is a process that can consume a lot of time and energy. It also needs extensive skill development beforehand, which can take several years.
Fortunately, when it comes to coming up with a plan for your interior designing task, you can approach a 3D modelling company. You are not going to have a difficult time finding one as the products these companies offer are in demand in the world of design.
If you are dealing with one that has an extensive 3D Models Library, you will find it easy to turn an idea into something that can impress your eyes or those of your clients.
Before you launch your preferred 3D modelling software, make sure that you are about to obtain your various 3D elements from the right 3D modelling company. Refrain from going for the first one that you come across online. If your goal is to produce a high-quality 3D model of your design idea, opting for the right service provider is a must.
Impressive Website and Portfolio
Judging a book by its cover is a no-no. If you are looking for a 3D modelling company that you can count on, however, there is nothing wrong with scrutinising its website.
Because the service provider is in the world of design, everyone is expecting for its website to look appealing and professional, too. Its portfolio should also be just as impressive as its website. If you have doubts about the company's website and portfolio, feel free to look for a different source of 3D model designs on the internet.
Extensive 3D Design Elements Available
Some of the best 3D modelling companies these days offer thousands of 3D design elements, ranging from lounge chairs, stovetops to lighting fixtures. They also provide these interior design 3D modelling must-haves in an assortment of textures.
One telltale sign that the service provider can meet your interior designing needs is having a wide variety of choices for 3D Models Library. What's more, it offers furniture pieces, fixtures, and building materials from different brands.
Reasonable Asking Price
When deciding which of the 3D modelling companies in cyberspace you should go for, one important consideration is the price tag. Because 3D modelling comes with features as well as benefits that traditional sketching cannot offer, it is not the cheapest option.
By shopping around, however, you can find a company that offers high-quality products at reasonable prices.
Before You Start Your 3D Design
See to it that you are about to obtain the 3D elements for your interior design needs from a reputable 3D modelling company. Pairing your creativity with the right service provider helps make it possible to come up with beautiful 3D designs.