6 Reasons Why Bowling is One of the Best Party Activities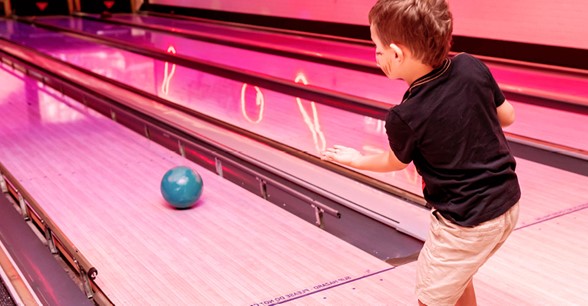 Are you stuck with those old-fashioned party ideas? it could be a birthday party, a company party, or just another holiday party, but there is no denying that everybody is excited about parties and expects them to be unique. Engaging parties are valued and celebrated because they are full of memories from fun-filled activities. However, a bowling party could be at the top of your list.
Here are some reasons why going bowling is one of the best party ideas out there.
BOWLING IS GREAT FOR ALL AGES
It doesn't matter if you're young or old, 10 or 55, bowling attracts every generation. During the 1950s or 1960s, it may seem that bowling is only for adults on their weekend's day off, but young people also enjoy playing it nowadays. Some things will never go out of style.
NO PARTY WEATHER INTERRUPTIONS
There are a lot of things to decide on for a party: the number of guests, the music options to play, and the food to prepare, but an organiser rarely considers the weather. Yes, no one can control the weather, but who worries about an indoor party venue? Even if mother nature has a plan of her own, bowling parties will continue—rain or shine. You can stay dry when the rain pours, and you can stay cool if the temperature outside is burning hot.
BOWLING CAN BE LEARNED BY MANY IF NOT ALL
Many sports require technical skills to make it fun to play with and be successful. Like playing hockey, one has to know how to skate to enjoy the game. Bowling, on the other hand, is much more comfortable. One doesn't need any formal training to play the game. Whether you play by rolling the ball between your legs or you have the perfect game form, anybody can throw the ball against the bowling pins.
THERE ARE NO MESS TO CLEAN AT ALL
There will always be things to clean up every after-party, mainly when the event is at home. Aside from entertaining guests and providing them with a fun-filled party, there is no trouble with cleaning the clutter after the bowling party. A party in a different place means one doesn't have to clean it up after or even set it up before. You show up, enjoy and play, and then walk away from all the mess!
THERE IS MORE THAN JUST BOWL ON BOWLING PARTIES
Bowling alleys today are no longer just for bowling anymore. They have adjusted with the times, providing a much wide array of entertainment experiences. In addition to bowling strikes, there are also plenty of other fun arcade games to play with and a bar too. Modern bowling venues also have darts, ping pong, billiards, karaoke, and many more other fun-filled activities. There is always something for everyone, after games between frames throughout the night.
DON'T FORGET THAT THERE ARE FOOD OPTIONS
Of course, no one gets hungry at every other party. Who wouldn't need choices? There are also endless party food options on bowling parties. Significant events should be taken care of with the right food menu.
Even though pizza and soda is always a good bet, but some guests have food intolerances. Parties held at most bowling alleys have built-in restaurants convenient and ready to make just any food you might think.
Bowling should be an excellent choice for an extraordinary party experience. Everything is on the table from planning to running any party event with bowling parties. It doesn't stop there. There are proven fun-filled game activities that one will surely enjoy and get along.