Doctors Prescribe Nicotine Vape Juice in Australia
Written by

NewsServices.com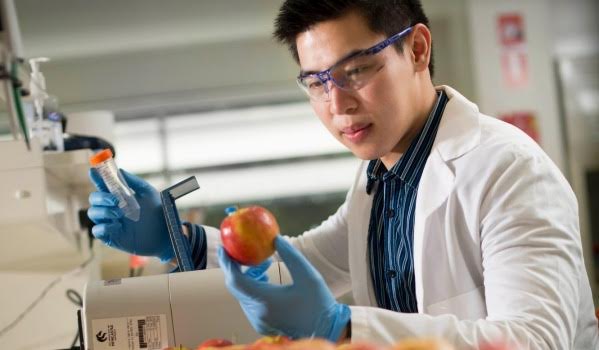 A lot of people were shocked around Australia when the Royal Australian College of General Practitioners added vape juice that included nicotine as nicotine replacement therapy. These medically trained experts have been prescribing vaping products to those who struggle to quit smoking traditional cigarettes.
Before this, it seemed like the majority of GPs were against the idea of vaping products that contain nicotine. But now that the RACGP has included vaping in its list of approved cessation tools, a lot of GPs are not as reluctant to recommend it as an alternative. 
Vaping has helped heavy smokers who have been puffing on traditional cigarettes for the majority of their life to pack in the nasty habit. Very few people want to smoke, but quitting is not easy. However, many have had great success trading in their cigarettes for vaping devices. A lot of folks prefer vaping nicotine products. With GPs recommending these products, it gives Australians a good opportunity to quit the habit for good!


Does every GP in Australia Prescribe Vaping Nicotine?
If you are a smoker and you think your GP will provide you with a prescription to help you stop smoking, think again. Unfortunately, not every GP is keen on the idea. Many still believe we are yet to witness the long-term health effects caused by vaping, so a lot of GPs refuse to prescribe these products. But don't give up trying to find a GP that does prescribe vaping products, because they are out there.

GPs in Australia are able to assist their patients who are looking for nicotine prescriptions but finding one can prove tricky. Even if you have been going to the same GP for several years, and they are well aware that you are a heavy smoker, there is no guarantee that he will help you. The lack of research scares a lot of GPs. However, not every GP has this opinion. Some doctors, especially those who have watched firsthand their patients suffering from tobacco-related illnesses are more than happy to help their patients obtain vaping products.
Some patients post on social networking platforms and websites details about doctors who prescribe vaping products, so it might be worth your while doing a little research before you make an appointment. 
Where can I buy Vaping Products in Australia?
If you are lucky enough to have obtained a prescription for nicotine, your next task is to find a store that sells these products. There are plenty of physical vape stores around Australia, especially in major cities. They stock a variety of different products such as vape pens, a range of e-liquids that contain nicotine, and other bits and pieces that are needed to vape.
However, if you are looking for the best prices and plenty of choices, it might be best to browse through online vape stores instead. Because these virtual stores don't have to pay a large amount of cash on overheads to keep the business running, they can sell you vape products for a fraction of the price of products advertised for sale in a physical vape store. Websites like
Nicotine vape juice Australia
sell to their customers all around the country and send them directly to their door. 


What Vape Juice should I buy?
If you visit a traditional vape store for the first time, prepare to feel overwhelmed. They often have a wide range of products, including vape pens, vape kits, coils, vaping toolboxes, traditional e-liquid, salt vape juice, etc. For newbies, it might feel like they are entering a completely different world, but don't worry, because the whole process isn't as complicated as you might think. 
Before you go into the store, think about why you are buying these products. For people who are starting their vaping journey, it's probably best to start with a juice that reminds them of the cigarettes they smoke. This will help make the switch a lot easier. Consider asking the staff members if they have any sample juices. A lot of stores allow their potential customers to try before they buy, and they often have a vaping device that everybody can use, as long as you have your own mouthpiece. When you start vaping, you will probably want to vape a juice that contains high levels of nicotine and after a while you can gradually work your way down. 

What Vaping Device Should I buy? 
There are a lot of vaping kits and vape pens available, and a lot of them do the same thing. Find one that you are comfortable with, one that doesn't require a lot of maintenance. During the early stages, you will want to avoid a vape that requires you to build your own coil. This takes a lot of getting used to, so you should find one that allows you to replace the coil. If the device allows you to remove the battery, consider investing in a spare battery. One of the most frustrating things about vaping is keeping the battery charged, so buying a spare makes sense.
Don't hesitate to tell the employees working in the store that you are new to vaping. They will be able to help you find a device and juice that suits you.