Aboriginal art prints in many different forms
Written by

NewsServices.com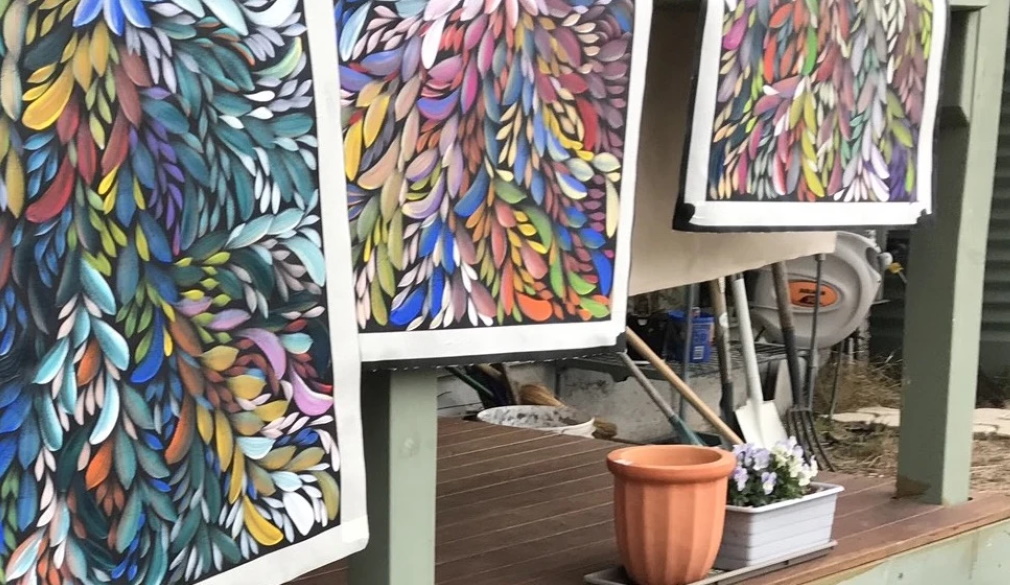 What characterizes aboriginal art
Indigenous, i.e. the oldest inhabitants of Australia, have been creating their art for centuries. Their works tell us a lot about ancient beliefs, they tell stories about their ancestors, animals and the lives of tribes. Aborigines often use abstract forms, in which they do not try to reflect nature, but instead use patterns, geometric figures or curved lines. One of the characteristic elements of Aboriginal art is the dot painting technique. These works, by definition, do not have depth, and the patterns used, in this case the coloured dots, are to form a larger whole, creating a colourful composition. The Aborigines used earth tones obtained from plants and minerals. They painted with fingers, sticks, feathers. They made brushes from grass, palm leaves or chewed twigs.
How to interpret Aboriginal art?
It can be argued whether in contact with art it is more important to be able to read the meaning of a work or perceive aesthetic impressions. Art is language and you can try to read it. Knowing what the symbols mean by the artists can be helpful. Do we look at painting or read it? It depends on who is watching. Australian Aboriginal painting for themselves is a story repeated for generations, a record of a myth or a map of the terrain. For people from outside their cultural circle, it is a modern abstraction. A frequent subject of Aboriginal art prints is the so-called 'Dreamtime' - a magical time parallel to the reality in which their ancestors were created. Aboriginal art prints often depict some story from the life of Aborigines, e.g. a situation that happened in a specific area. If we opened a google map, it would turn out that the images accurately reflect the given story. For example, a large red star symbolizes fire, and black colour symbolizes burned trees.
Aboriginal Art- not only on the wall
Aboriginal art prints
, due to their beauty, richness of patterns and colours, are a motive willingly used not only in paintings but also on clothes, furniture, tableware, accessories such as bags, wallets, scarves or belts. If you want Aboriginal art to also appear in your home at Raintree Art shop you can buy not only beautiful paintings of great artists but also unique gifts and souvenirs featuring aboriginal art prints. For example, house numbers that will beautifully decorate your home or exceptional jewellery for you or your loved ones. In this way, you can admire Aboriginal art not only at home, on the walls, but also always have it with you in the form of bags, wallets or lanyards.