7 Budget-Friendly Kids' Birthday Party Ideas
Although exciting, organizing kids' birthday parties can also be both overwhelming and expensive. You need to take care of so many different things! From decoration and catering to animation, party favors, and venue, throwing a traditional party with a strict budget is quite challenging.
And yet, who says you need to stick to tradition? With a little bit of imagination, you could come up with an unforgettable birthday experience for your kid that won't cost a fortune!

So, forget about the balloons, clowns, and pizza pockets. Instead, let's focus on some creative and innovative kids' birthday party venues! That way, you can still organize a memorable day for your little one while saving a lot of time and money.
Keep reading to find a ton of kids' birthday party planning tips and inspiration!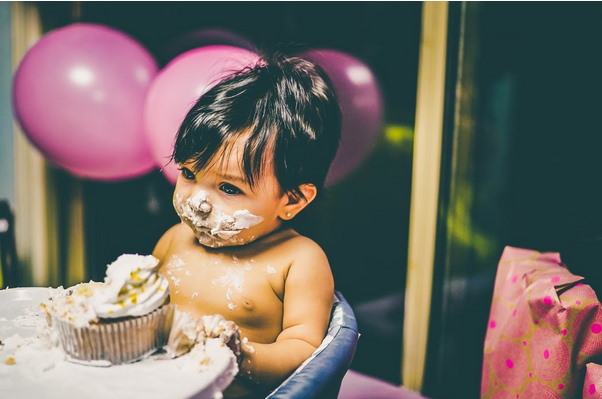 Baking Class
You can't go wrong with matching kids and sweets. With a little bit of help from Google, you should be able to find a baking place or a baker in your area in no time. The children will have a blast making cookies or cupcakes, shaping the dough and decorating. And munching on the ingredients in the meantime! They can even help make a little birthday cake and then blow the candles together!
It's an easy and fun way to keep them busy and entertained for a few hours without breaking a bank. And, there won't be any flour or melted chocolate for you to clean!

Movie Night
It is a classic for a reason. Other than buying movie tickets and some snacks, there won't be much more work or expanses for you. But, the kids will still have a great time and a lot of fun!
The movie night theme is also an excellent budget-friendly choice if you want to throw a birthday party at home. You can pick the movies or cartoons on Netflix. There will be no need for any extra animation or activities. Just prepare lots of comfy pillows and blankets! 
You will need heaps of popcorn and sodas, too. A nice touch would be making typical cinema popcorn boxes out of red and white striped cardboard. It's a cheap and simple way to take things to the next level!

Princess Party At A Bouncy Castle
It's hard to find a little girl who doesn't dream of being a princess, at least for a day. The good news is that you don't need a ton of money, decoration, and preparation to make your kiddo's dream come true!
It shouldn't be hard to find a playroom or center with an inflatable bounce house that will substitute your little princess's castle. When it comes to props, you could find some affordable toy crowns for the party gang. Or you can even make them yourself! Find a design you like, print it on cardboard, assembly it, and voila! 
A bounce house is a beautiful base that you can upgrade in various ways to create a unique birthday experience. Try switching crowns with some wings and magic wands for a fairy-themed party.

Escape Room
Escape rooms have been widely popular among older kids for years. The themes are very versatile. It's worth driving a few extra kilometers to reach the one your kid and their friends will enjoy the most. It doesn't take any other preparation or organization. But, you can always complete the day with some fresh cheesy pizza for the tired adventure-seekers!

Arts & Crafts 
Do you have a creative and artistic child? Then an afternoon spent working on DIY projects is a fantastic way to celebrate their birthday! You can arrange it in your local arts & crafts supply store or an art center. That way, there will be a professional who will guide the kids through the whole process. It means less work for you! They usually provide at least some of the supplies. You may even have a bunch of it at home!
A lovely bonus is a fact that they will make themselves something they can take as a souvenir. It will be a precious memory of the happy day!

Treasure Hunt
You could book an organized treasure hunt tour. Rest assured that the kids will have an unforgettable day. But, if you are into it, you could prepare one yourself (almost) for free and have fun with them!
The hunt will be most effective if it is organized outside. Are you blessed with a big yard? Then perfect, there is no need to search further. If not, then you could opt for a small nearby forest or a park. It will just take a little more supervision on your part. It might be cool if the 'treasure' was a  wooden box full of chocolate coins! But, you can put any prize you think the kids will love. Hide the box away, come up with a bunch of steps, traces, and riddles that will lead them to it, and let the games begin!

Ice Skating
Does the birthday celebration take place around the winter holidays? If so, a visit to the ice skating center could be something to consider. A lovely ambiance lit up with Christmas decoration, music, warm scarfs, and earmuffs, with lots of pirouettes and laughter! Everything is already set up! 
You can drop them off and have fun watching them skate (and probably fall a few times). Add some delicious hot chocolate and a few pretzels to help them warm up and regain their strength. That will be more than enough for a lovely celebration!

Superhero party
When we hear the word superhero, the first things that come to our minds are usually capes, masks, and comic-book characters. But, there is a space for learning a valuable lesson here.
Instead of Spiderman and Wonder Woman theme parties, you could try something different. Take the kids to a local volunteer or charity center. There they can learn about the importance of togetherness and helping others. They can contribute in a way fit to their age. You could also use the money for the celebration to buy groceries for the ones in need. Then you can donate it together. The kids will feel content and good about helping, and you will teach them who the real superheroes are. 

Planning a birthday party on a budget doesn't need to be stressful. All it takes is a little bit of thinking outside the box.