Terminal-To-Terminal Service: Why Should You Choose It?
Written by

NewsServices.com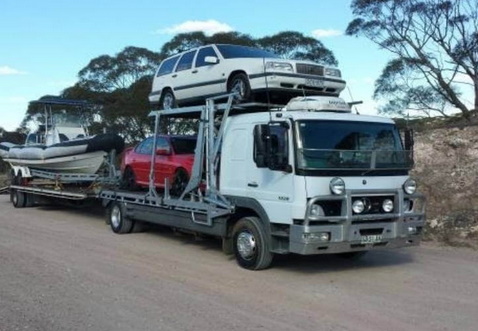 Moving your vehicle as part of a relocation or holiday plan gives you a lot of options in terms of vehicle transport servicers, tailored service options, and much more. One of the popular tailoring options for vehicle transport is terminal-to-terminal service.  

If you haven't used the service, knowing more about it is may help you move your vehicle conveniently. Whether you are looking for interstate vehicle transport or vehicle relocation to the next city, terminal-to-terminal service can minimise many hassles associated with the pickup and delivery of the vehicles.  

What Is A Terminal-To-Terminal Service? 

A terminal or depot is the local office or storage space of a vehicle transport service provider. The transport service providers usually can store their customers' vehicles and arrange the loading and unloading at terminals.   

The vehicle transport service providers usually offer terminal-to-terminal service for people who want to leave their vehicles at the terminal. The customers' vehicles are stored in the depot until the date of transport. Then, the transport professionals of the company load them into the carriers and move to the destination.  

After reaching the company's terminal in the destination city, the transport professionals unload the vehicles, store them in the terminal, and inform the customers to collect the vehicles. The vehicle collection is usually scheduled according to the customers' convenience.   

Importantly, terminal-to-terminal service may be the only option available for customers in many cases, considering their location or the type of vehicle they want to move.   

Advantages Of Using Terminal-To-Terminal Service 

Compared to door-to-door service, you can expect a number of benefits for terminal-to-terminal service. If you are looking for ways to make the service more affordable, terminal-to-terminal service is your option.  

Shipping companies generally have cheaper quote amounts for such services. It is also a great option for shipping companies to concentrate on terminal-to-terminal moving services. Therefore, vehicle transport companies often provide additional discounts for terminal-to-terminal services.  

Also, terminal-to-terminal services are more flexible to the customers. It allows you to leave your vehicle at the depot and collect it from the destination depot at your convenient hours. Especially if you have unscheduled travel plans or a busy routine, terminal-to-terminal services can be a highly suitable choice for you.  

If you are relocating and don't have enough parking space at the new property, terminal-to-terminal service is also a way to secure your vehicle for a few days.   

The Disadvantages Of Terminal-To-Terminal Service 

Though terminal-to-terminal service is a convenient option for many, some people may not find it ideal for them. If you want a complete service, then you should choose door-to-door transport. If you leave your vehicle much earlier than the scheduled pickup date, don't expect the shipping company to move it to the destination immediately, or and you will get quick service.  

Final Thoughts 

Terminal-to-terminal vehicle transport is a highly convenient choice if you do not want to get the vehicle delivered on a specific date and prefer some savings on the transporting costs. Your service preferences should help you decide whether terminal-to-terminal service is an excellent option for you.